Pool cover specialist manufacturer Plastipack Ltd launches RaeGuardTM a covering material designed specifically to optimise heat retention. RaeGuardTM joins Plastipack's high-performance Guard range of products and is suitable for any indoor pool, school pool or larger, commercial pool looking to lock in and retain heat.
Plastipack Ltd specialises in roll form materials for the fabrication of swimming pool and water storage covers for domestic and commercial use. Their range of covers includes pool blanket material with benefits ranging from solar gain to heat retention.
RaeGuardTM is a new heat retention cover with GeoBubbleTM technology - part of the company's 'Guard' product range. Plastipack's high performance 500 microns Guard materials are scientifically designed to yield maximum savings in respect of heating or cooling and chemical consumption when covering a swimming pool.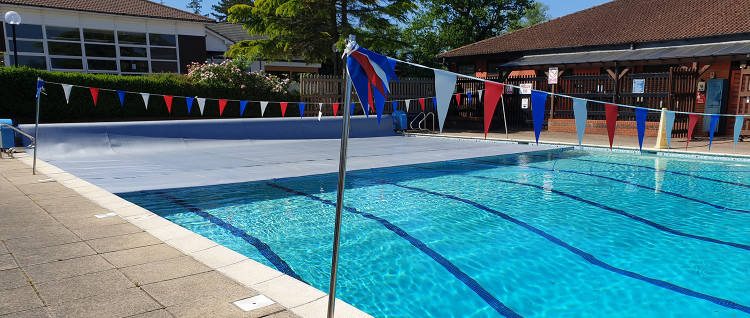 RaeGuardTM is engineered to maximise heat retention through its reflective properties. It is designed specifically for use on those pools which are in constant use throughout the day, or indoor pools which are unable to take advantage of free solar energy. It offers up to 90% of the insulating performance of a traditional 5mm foam, but with a significant reduction in the material cost.
RaeGuardTM is also available with a reinforced woven top layer for enhanced longevity and durability.
REFLECT. INSULATE. ELIMINATE
Identifiable immediately from its silver top layer and white bubble, its optical properties work to actively reduce heat losses from a pool's surface by up to 57%.
Reflect & Scatter Thermal Energy
The selected pigments of the silver and white layers are designed to reflect and scatter radiative heat and maximise reflection in the targeted mid-infrared region.
Heat Retention
The GeoBubbleTM air cell provides an insulating barrier which works to prevent the transfer of thermal energy away from the surface of a pool.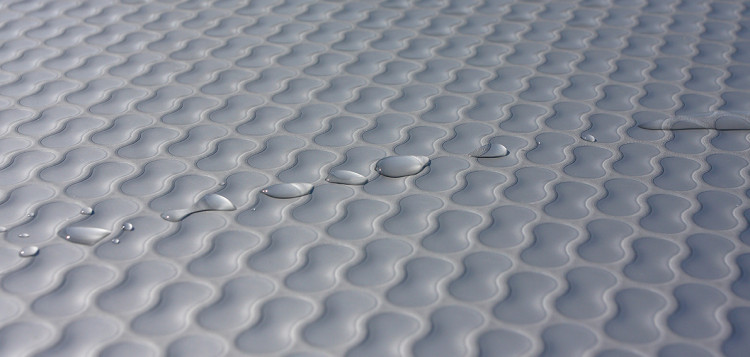 GeoBubbleTM covers help to increase pool temperature by allowing for solar gains, as well as retaining the gained heat by providing a barrier to evaporation and an insulation air gap.
Plastipack Ltd.'s goal is to ensure that every pool is covered. They pride themselves on their superior manufacturing and quality, and consistently invest in research and development, creating and refining scientifically tested materials. Offering typical payback times of less than a year, RaeGuardTM materials have the potential to save money, energy and resources. Plastipack materials are supplied to fabricators around the world in a weld-ready roll format which their customers fabricate into covers.

RaeGuardTM covers are warrantied for 6 years when installed on a chemically balanced and well-maintained pool.