A unique artistic whirlpool creation to celebrate 25 years of USSPA
At Designblok20, the exhibition of the Czech production company USSPA was dominated by a unique transparent spa, which had become the centerpiece of a distinctive audio-visual experience. The exhibition had been created by the internal designer of USSPA, MgA. Vojtech Podlesný, who had breathed life into her with a reference to a passion for uplifting experiences, fulfilling and symbolizing the culminating 25th anniversary of the company's existence.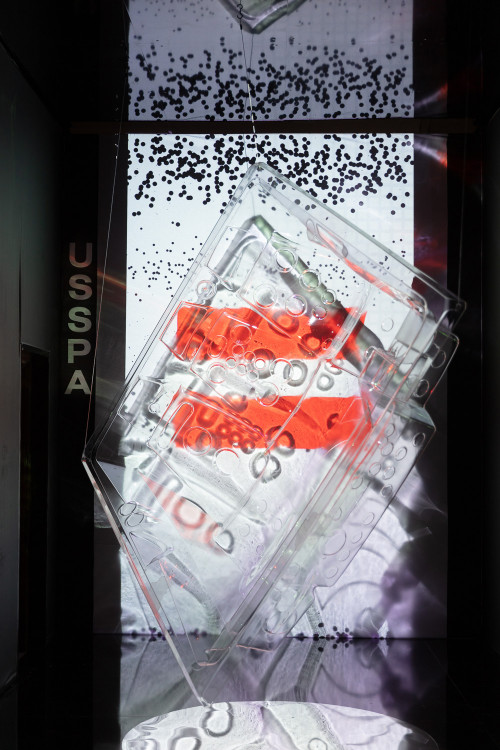 The unique transparent spa created by USSPA for the Designblok20
The spa on the theme of passion
The design of the exhibition, which reflected the theme of the Designblok20 «Passion», had been therefore undertaken by the company's internal designer, MgA. Vojtech Podlesný, who had created a unique transparent whirlpool and had enlivened it with an unrepeatable play of light and sound. The spa, otherwise, firmly standing on the ground, had appeared as a fragile levitating object through which bubbles were penetrating into the free space to draw the spectators back inside.
«Thousands of bubbles rolling across the turbulent surface like beads, reflecting thoughts of a common passion that has grown over the last quarter century, as has our desire to create a tangible lightness of being. It becomes a buoyant feeling, shared with customers through our work and products,» had added its author Vojtech Podlesný during the exhibition.
Designblok: International festival of design and fashion in Prague

Designblok, Prague International Design Festival, is the biggest selective festival of design and fashion in Central Europe. Designblok shows works by designers and producers from all of Europe and presents novelties by established prestigious brands but also prototypes by young designers and designer's studios.
This year's edition will take place from 6 to 10th of October 2021.