Pahlén AB was founded in 1967 and is a true manufacturer of high quality products for the professional pool industry, supplying both the residential as well as the public market. In total, Pahlén exports to over 75 countries worldwide, employs around 50 people and generates a turnover of over 15 million EUR annually.
Manufacturer of high quality pool equipment for professionals
Since the start in 1967, Quality and Service have been the keywords of the operations. Pahlén develops and manufactures innovative premium pool equipment, most often in materials as stainless steel, bronze, titanium and thermoplastic. As each and every swimming pool is a long term investment for pleasure, enjoyment and quality of life, Pahlén's product development is highly focusing on reliability, energy consciousness and the environment.
All of the employees are characterized as competent, committed and involved in the contacts with customers and suppliers. In all stages, both internally and externally, the business is characterized by long-term cooperation and relationships in constant development.
A range of Swimming Pool Heat Exchangers
Among the best pool heat exchangers on the market, the range covers capacities between 13 and 200 kW and is made of first grade stainless steel or titanium, alternatively a wide range of thermoplastic heat exchanger bodies in combination with either stainless steel or titanium primary circuits is on offer.
Depending on the model, both tubular and spiral circuits are available and will suit most of the requirements. Everybody has probably come across models as Maxi-Flo, Hi-Flow, Hi-Temp and Maxi-Heat. As Pahlén realizes that 'time is money', fully equipped heat exchangers Aqua MEX, are available as reliable 'plug-and-play' sets for immediate installation on site.
Pahlén supports the professional pool builder through their online calculation module making choose the right heat exchanger so much easier.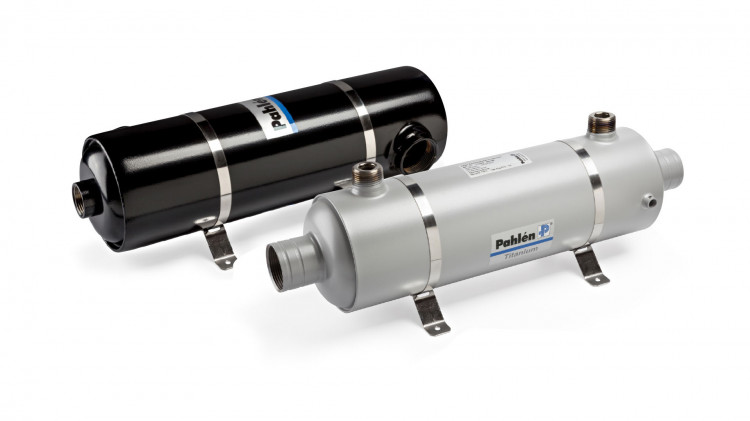 Pool Heat Exchangers from Pahlén
Pool Electric Heaters
It might sound strange that Pahlén is selling more electric heaters than ever before?! Not for Pahlén!
Electric heaters are still the most effective pool heaters on the market; powerful, reliable and relatively low in purchasing cost. Often installed today to help heat pumps maintain the pool temperature when ambient conditions are not optimal for the heat pump. At the same time, electric heaters run perfectly when photo voltaic solar panels run high performance during the sunny days.
The range consists of stainless steel and titanium body heaters in combination with incoloy and titanium heating elements as well as thermoplastic body heaters with both incoloy or titanium elements. Pahlén covers a range between 1,5 and 72 kW.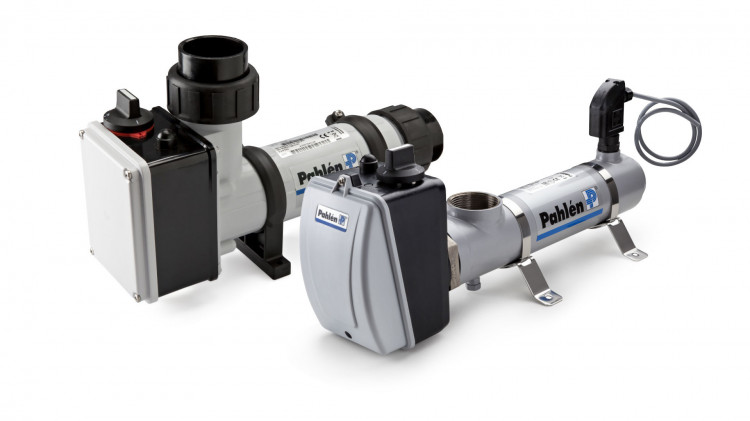 Pool Electric Heaters from Pahlén
Stainless Steel Pool Equipment
Would you consider upgrading from economy- to business class for your personal travels? Why wouldn't you do the same with your swimming pool? Create a timeless look for your premium projects. Pahlén offers a wide range of premium quality skimmers, inlets, drains and underwater lighting and spot lights to make your pool shine! All products are manufactured using the highest grade of stainless steel for a lifetime of pure luxury and enjoyment.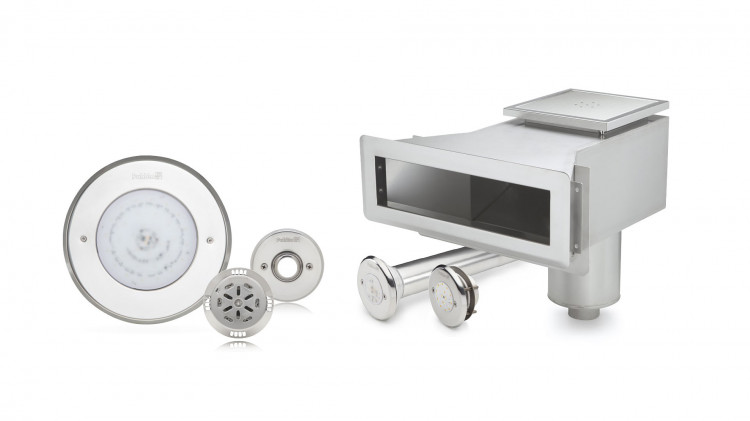 Stainless Steel Pool Equipment from Pahlén
Jet Swim and Jet Massage for a well-equipped swimming pool
As pools might be getting smaller but better or even fully equipped from the very beginning, Jet Swims play an important role in swimming, fitness and relaxation.
The newly implemented flow technique of two oval nozzles above each other with the lower one slightly pointed downwards is lifting the body of the swimmer to the pool surface resulting in a much better and more natural feeling swimming experience.
Jet Swim Motion is the ideal companion for family use and comfortable swimming.
Jet Swim Athlete is for those looking for challenges and personal training opportunities.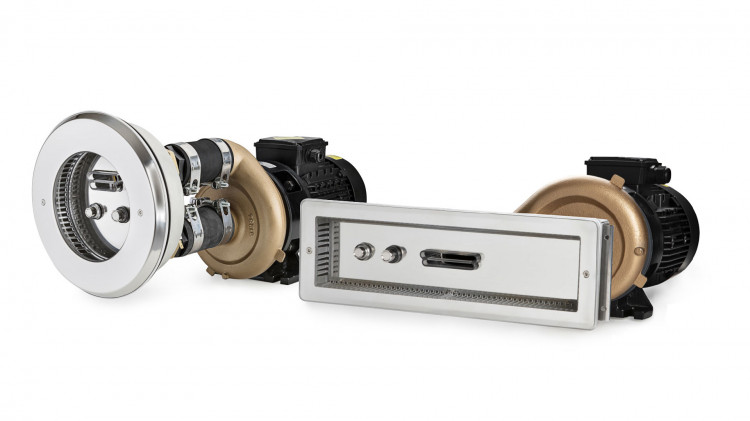 Jet Swim Motion and Jet Swim Athlete: pool counter-current units for comfortable swimming and training
Pure relaxation is guaranteed when a Jet Massage is installed. 1, 2, 4 or 6 massage nozzles; it is your choice!
All of products combine the luxury and quality of stainless steel, powered by reliable and affordable bronze pumps.

Pool Jet Massage's nozzles from Pahlén
A wide choice of Bronze Pumps
Pahlén offers a wide range of bronze pumps with capacities between 0,25 and 5,5 kW. All pumps are available with or without pre-filter to cater for all the needs and all pumps are being equipped with highly efficient IE3-motors fulfilling the highest demands.
The newest VISE -series combine a thermoplastic pre-filter with 'easy lock' -lid with a bronze pump housing and impeller.
Bronze pumps overall guarantee extremely quiet running, high performance, low maintenance and extremely long life times.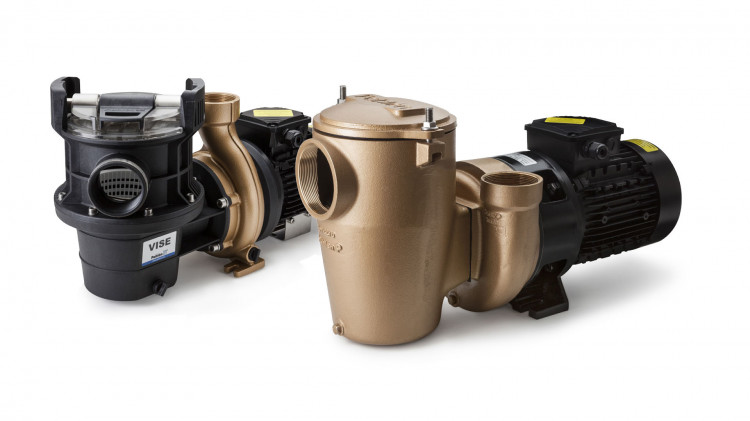 Bronze filter pumps from Pahlén
Would you be interested to experience the Premium Pool Products and know more about what Pahlén have on offer? Contact your Pahlén local distributor for further information or contact directly Pahlén through: info@pahlen.com