A luxury collection of acid proof stainless steel components for swimming pools
The Classic Wide 385 wide mouth skimmer
The Swedish manufacturer offers a luxury collection of acid proof stainless steel components for swimming pools. The AISI 316L Classic Wide 385 wide mouth skimmer with stainless steel flap weir and a polished front (Classic Wide 6 ° 385 suits fibreglass pools with 6-degree angled walls) allows for a high-water level and can be used in concrete as well as liner swimming pools. The skimmer has a vertically adjustable collar from 30 to 70 mm, it also offers a large capacity strainer basket to hold plenty of debris.
Classic or Marine design
The range of stainless steel products is both available in Classic or Marine design and includes stainless steel inlets offering different jets nozzles, all complying with the European Safety Standards. All parts are available to be implemented in all kind of pool construction, today available on the European market.
The stainless steel Classic LED 170 for pool lighting
For pool lighting, the stainless steel Classic LED 170 (with polished front) completes the range of these high-end stainless steel components. All lights are available for all different pool types and deliver white- or dimmable RGB LED lighting, available in 3 different power options. It is supplied as a complete unit with a niche for simple installation. Classic LED 170 can also be remote controlled as an option. The LED spotlight is also available in White or RGB for all different pool types.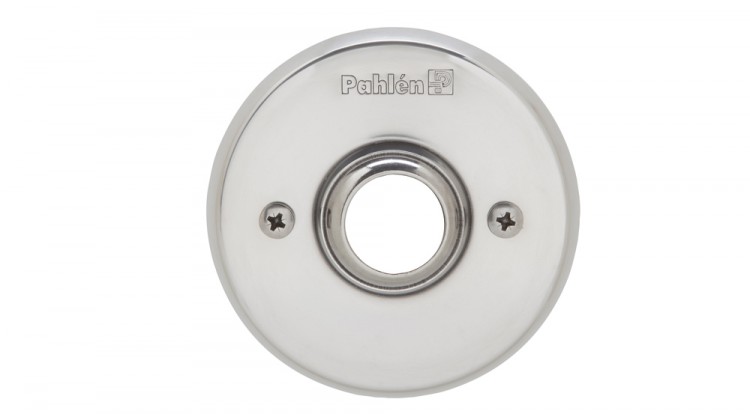 The stainless steel Classic LED 170
This luxury collection creates a beautiful pool with an exclusive, clean and timeless look.
Pahlén manufactures and sells products for swimming pools since 1967. Through distributors and retailers Pahlén provides equipment for public, hotel and private swimming pools. Pahlén products are installed in swimming pools worldwide. 70% of the production is exported to more than 70 countries. The company head quarter and factory are situated in Upplands Väsby, Sweden.