Control of pool components via a single app
Controlling all pool technology components via a single app? That what Peraqua offers with the iQnnect pool technology package and the Loxone Smart Home app, for an ever-smarter pool... The offer: usability, security, cleanliness and sustainability.

Sustainability , security and energy savings
For Peraqua, sustainability begins with the choice of high-quality materials with an above-average lifespan. The full-inverter technology of the Smart Heat Pump Plus and the Smart Filter Pump E.Pro guarantees the highest possible energy savings. The SafetyPack function included in the Aquastar Air is the safest way to protect the pool filter against overpressure and to initiate an automatic backwashing process in time.
Security, thanks to the PVC level sensor in the Ocean Skimmer Deluxe of the package. It warns the system of insufficient water in the pool or compensation tank and triggers the automatic filling of the pool or compensation tank to prevent the swimming pool pump from running dry and damage.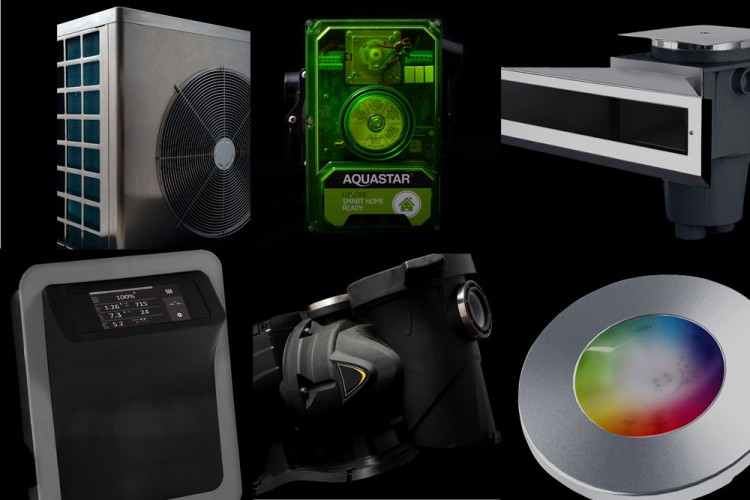 Equipments of the iQnnect package
An user-friendly use of the swimming pool thanks to the Loxone Smart Home application
Finally, the iQnnect pack offers user-friendly use of its swimming pool, thanks to the Loxone Smart Home application. The pool owners can pre-configure and save various modes. The pump power, the running time, the position of the 6-way backwash valve on the filter, the pool water level and /or water temperature are then set automatically at the touch of a finger or by time intervals. Of course, pool covers, RGB underwater lighting, counter-current system and video monitoring of the pool system can also be integrated into the app.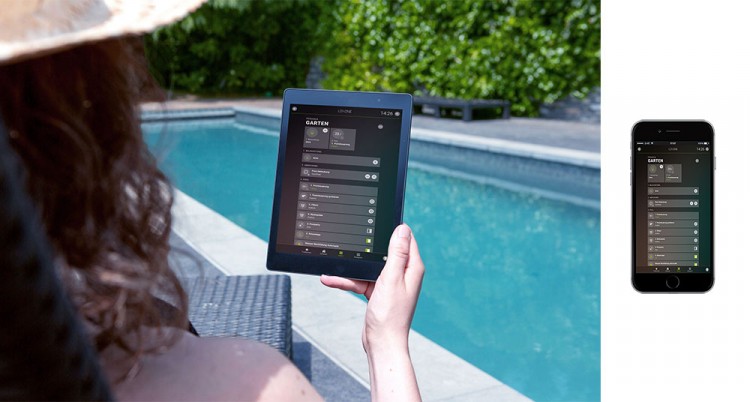 Loxone Smart Home
The pool always perfectly clean
Through the real-time measurement of the water values and an automatic and perfectly adjusted water treatment, the use of chemicals can be sustainably reduced and maximum cleanliness can be achieved, which also protects the environment.
IQ-Partner resellers can benefit from special training on the iQ product series, in order to advise and offer these high added value solutions to their customers.