Powerful pool cleaners with lithium-ion battery
KOKIDO's goal has always been to develop innovative products to simplify pool cleaning. With this goal in mind, they launched the TELSA line of rechargeable vacuums.
Independant pool vacuum: no hose connections, no electrical cords
All TELSA cleaners are designed to efficiently vacuum underwater debris, and to work independently of hose connections and electrical cords. Each model is completely submersible and specifically designed for pools and spas of differing sizes, with distinguishable features such as filter type, debris capacity, running time, etc.
The built-in lithium-ion battery provides optimal cleaning power at the press of a button.
All models can be connected to a standard telescopic pool pole, to extend their reach in a specific pool size.

The latest model of TELSA rechargeable pool vacuum
The latest addition to the rechargeable pool cleaners'range is the TELSA 90 - a cleaner that is more powerful, runs longer in the pool, and has larger capacity than its counterparts.
The automatic ON/OFF with water sensor initiates operation upon water contact, and its built-in safety mechanism immediately suspends operation if the blades become clogged.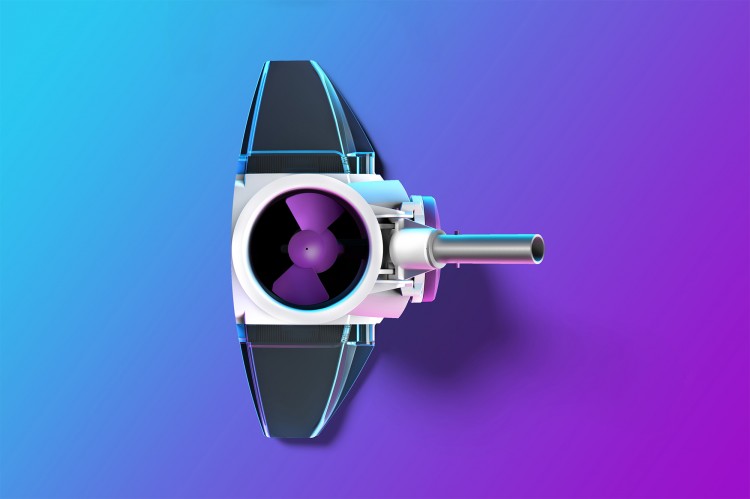 Top view of the new TELSA 90 pool vacuum
About the brand of cordless pool cleaners
The brand of rechargeable pool cleaners has firmly established itself on the market since its inception, and its cleaners are now sold in more than thirty countries around the globe.
The introduction of TELSA 90 reinforces KOKIDO's commitment to supplying cutting-edge cleaning solutions to meet the demands of swimming pool market consumers.
The brand also launched the DELTA 200, a new robotic pool cleaner in its range that includes MANGA + and MANGA X models.