The automatic backwash valve AQUASTAR® Easy
The automatic backwash valve AQUASTAR® Easy is an established and world-renowned valve of the research, development and production of Praher Plastics® Austria.
One of the compact and economic valves of the AQUASTAR® series
With its technical standard equipment, including time and pressure switch for the backwash trigger, it is one of the compact and economic valves of the AQUASTAR® series.
Now, the valve is equipped with additional features and relaunched as AQUASTAR® Easy II. One of the most significant features is the external backwash trigger. It is possible to control the backwash with an external control, home automation or SPS, even in position 'circulate'. Furthermore, an external trigger was established for position 'circulate' what will even operate during dosage and heating, when filter process not needed.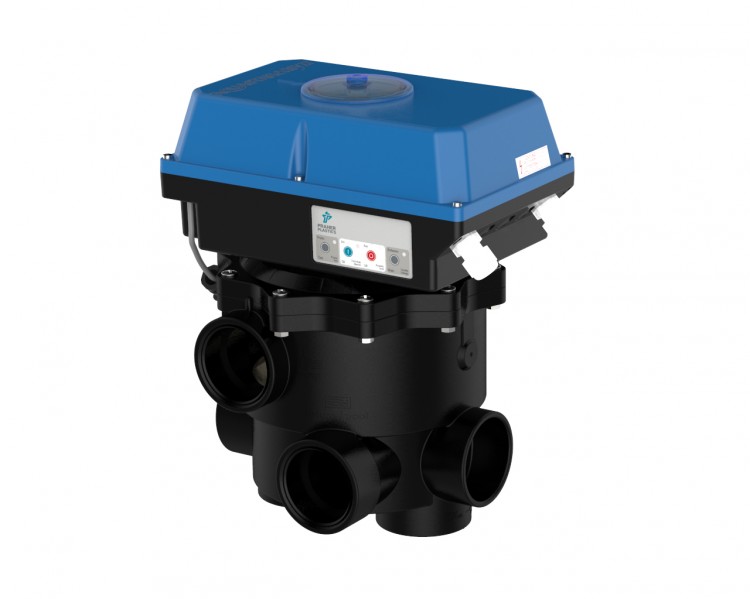 Optimization of error handling:
The other additional features are:
The optimized error handling: the easy failure detection according to the error state table allows a user-friendly maintenance.
A new safety feature: the pump monitoring during the backwashing. If a backwash has been triggered and the pump is off, it will pause until the pump is turned on again. If the pump is switched off during the backwash, the backwash process will be restarted the next time the pump is switched on. This guarantees backwash at any time and more operational safety.

Individual colors, laser marking and program for private pools, aquaristic, irrigation filtration or Car Wash make the valve multiply deployable. The new type of the AQUASTAR® Easy stays compact and economic - easy stays easy.