The Aqua Comb pic-comb for spa filter provides a powerful 7.2 cm wide spray allowing opening the filter pleats and gently removing the debris that has built up in the back of the filter.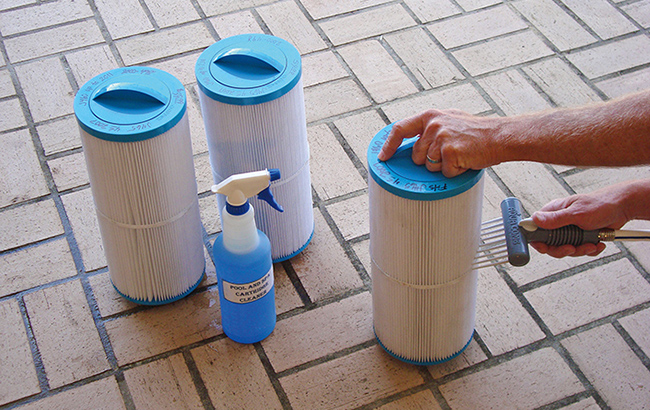 The pleated cartridge filters are cleaned in 3-5 minutes using less than 15 liters of water. It is supplied with a universal hose fitting complying with European standards, allowing quick (dis-)connection.
Cleaning the filter properly means stronger jet flow in the spa, a clearer water and equipment (pump motors and heaters) that last longer due to lower water pressure. This also saves time, water and energy.
Combined with a spray cleaner to clean the cartridge filters and proper water chemical balance this tool will help eliminate the biofilm and disinfect the filter.
The combs are available in two sizes. The spa models are designed for shallow pleated filters, while pool combs are suitable for larger pleated cartridge filters. These products are 100% made in the USA.