NIVEKO, which produced its first pool using plastic welding technology in 1995, is now one of the leading swimming pool manufacturers on the European market.
Synonymous with luxury, precision-crafted and technologically cutting-edge products, NIVEKO now operates in 16 countries throughout Europe through commercial partner agencies. In 2018, the company became part of the major Pollet Pool Group NV corporation.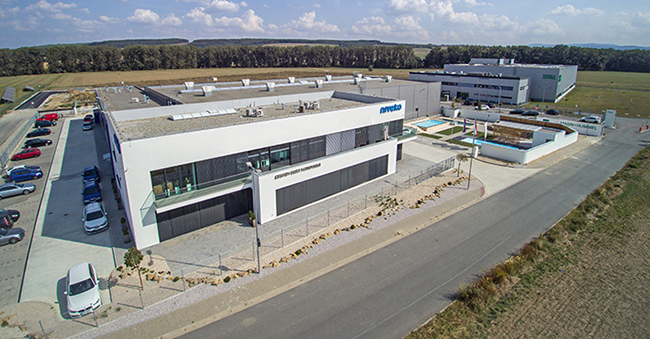 Its pools are manufactured using special material, produced in Germany exclusively for NIVEKO, the quality of which lies mainly in its extremely long lifetime and high resistance to the effects of chlorine. The perfectly smooth surface guarantees that little maintenance is required.

The company enables its customers to benefit from its NIVEKO Plus concept which, in addition to a quality finish, incorporates new components specifically designed and manufactured by the best suppliers. These components are then matched and incorporated into the body of the pool for a unique design product and even more advantageous conditions.

The Piscine Global Exhibition was an opportunity to discover its different types of pool such as: NIVEKO Skimmer Top Level, classic and elegant design due to the possibility of the stainless-steel installation fittings gets a touch of luxury or NIVEKO Skimmer Invisible, a brand-new minimalist concept for its skimmer pools, and thanks to which the water level reaches almost to the top of the pool. Or NIVEKO Overflow Multi, a fine example of the precision craftsmanship of a standard overflow, existing in models equipped with PVC grid or inserted Greek or natural stone and also, the different infinity pool solutions like NIVEKO Overflow Infinity, Advance, Underflow and Evolution.