SPECK PUMPEN has extended the BADU family and is presenting two new products.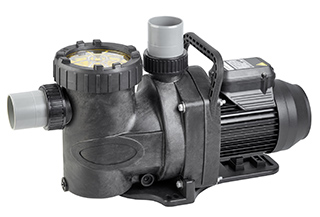 BADU SuperPro
The BADU SuperPro is a high-performance pump that is designed to easily replace existing pumps or to endure at a new pool project because the pump meets the highest standards.

The pump is made of non-corrosive, chemical/UV resistant materials and the mechanical seal can withstand salt concentrations of up to 0.5 % (approx. 5 g/l).

The transparent lid that allows you to easily check for debris.
The installation and maintenance are easy thanks to inlet and outlet with quick disconnect unions as well as internal threads.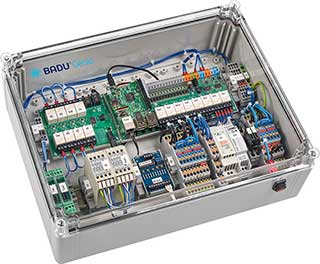 BADU Genio
The BADU Genio also offers many possibilities with the innovative smart home control for private pools. Operation and control of all pool functions and parameters is possible ingeniously and simply via smartphone, tablet and PC.
Consequently, the user has the filtration, backwashing, water treatment, temperature adjustment and attractions conveniently under control at all times.
With the BADU Genio, direct control of all filter pumps in the BADU GREEN range is possible. And there is a choice: the filter pump and the specially designed BADU actuator can be controlled both fully automatically with the integrated time programme as well as manually.
The BADU Genio is simple to operate and offers a clearly understandable full text display with a multilingual menu. The set parameters are even maintained during power cuts.