There were new things to discover in the spa world at the Lyon exhibition!

Model 730AE from Beachcomber reveals a concentrate of the latest technologies of the spa brand. An offer with variable massages, comprising 35 jets and 2 pumps of 2.5 and 3.5 HP for 6 people.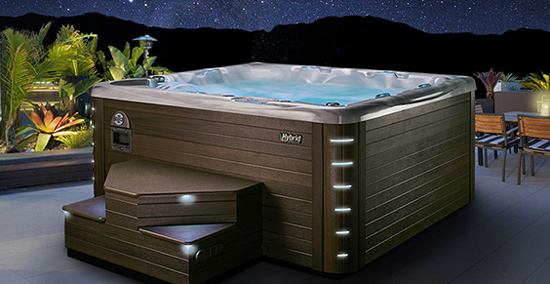 The Week-End 330/2L private spa is also on show with its new audio system. Although it has as compact configuration, it still offers 2 lounge seats side by side, facing a 3rd seat for sitting.
On the programme: LED lights to highlight the waterline and enjoy a chromotherapy session, special jets that provide targeted therapeutic massages of the calves, lower back, neck or shoulders, promising a wonderful sensation of well-being.

The structure of the spa includes a 3-layer shell that is more resistant, durable and environmentally friendly (biodegradable). To save energy, insulation material that recovers waste heat from the plumbing and affords protection from the cold outside has been used in its design.
Guarantees: equipment - 2 years, acrylic surface - 3 years and shell structure - 5 years.