Originally called Flocculant Villette, the formula of the clarifier for pools, Flovil named after its creator, has proven its worth since more than 30 years in Europe. The clarifier is available in 5 product versions: fast-acting clarifier, anti-algae, anti-scale, special Spa, and filter cleaner.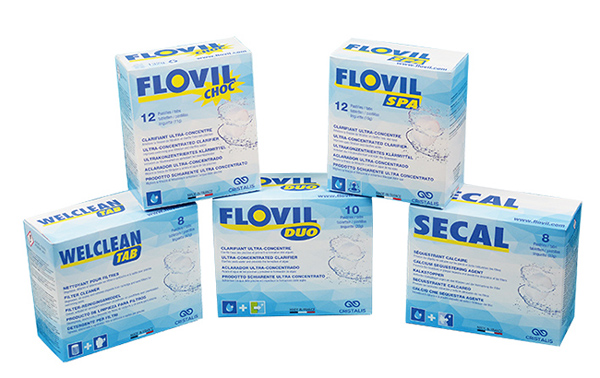 After the product is introduced into the swimming pool, it acts in about ten minutes by agglutinating unwanted particles, which are then retained by the filter and then evacuated, making the water crystal-clear.
These Flovil clarifying products were presented at the Piscine Global Europe exhibition by Cristalis, the specialist in pool water treatments, who is also looking for new distributors for its market outside Europe.