SCP introduces a simpler and more economical version of Davey's EcoSalt, with a function limiting the production of chlorinated salt.
The EcoSalt 2 also functions in 'superchlorination mode', to be turned on during peak times in the pool.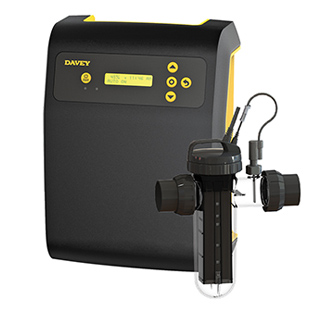 The Garden Pac InverTech also gets a facelift and is now equipped with the environmentally friendly R32 refrigerant.
It offers higher performance and near zero pollution. A Wi-Fi function has also been integrated into the heat pump.