Among the new products from Aquavia Spa, is the latest in swim spas called the Swimspa Duo. It has two completely separate compartments where one can enjoy the «swim» version on one side and the «spa» version on the other.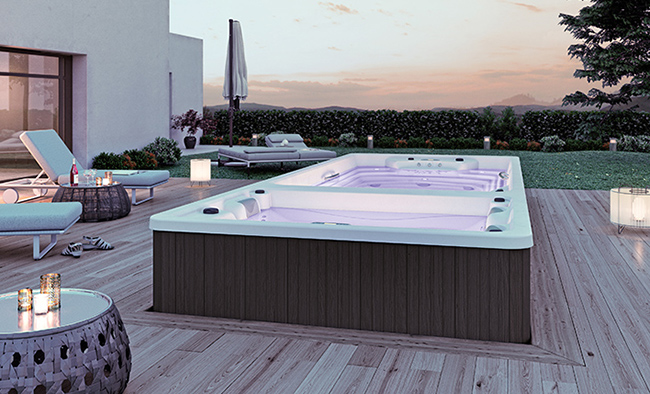 Designed so that each side is able to maintain the water at its own temperature - the temperature prescribed for physical activity being much lower than that for hydro-massages - it is now possible for one to practice a sporting activity while another enjoys the benefits of relaxation.

The hydro-massage section is equipped with two ergonomic seats and a lounge chair with more than 35 massage points distributed along them, while the pool area, easily accessible thanks to its internal stairs, incorporates five counter-current jets and 12 massage points grouped together for a vertical massage.
It also includes Color Sense chromotherapy and Ultraviolet Treatment modules and, in option, the Bluetooth Audio Surround system and EcoSpa thermal insulation.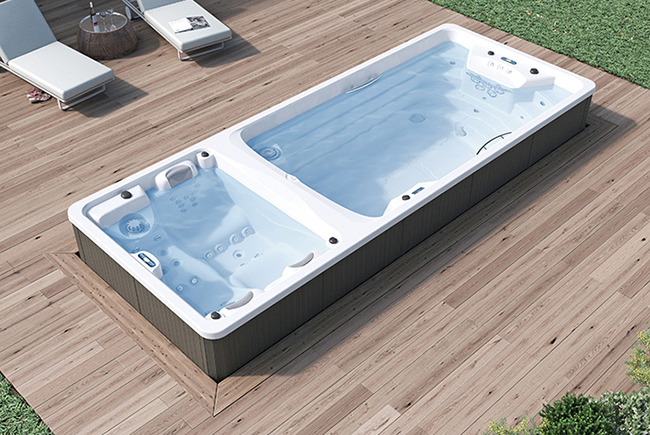 The Swimspa Duo integrates perfectly into a garden, under a porch, on a large terrace or inside the house and, thanks to its transportability, can easily be moved from one spot toanother.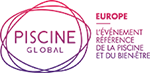 To be discovered at Piscine Global Europe in Lyon
www.piscine-global-europe.com