PISCINES IBIZA is taking advantage of the Lyon exhibition to announce the upcoming launch of its new line of polyester shell pools, which will be marketed from the first quarter of 2019.
The BAHIA, the largest model in the PISCINES IBIZA pool range, has been completely redesigned, featuring a new trendy design and an angular staircase, to prioritise the swimming space along the entire length.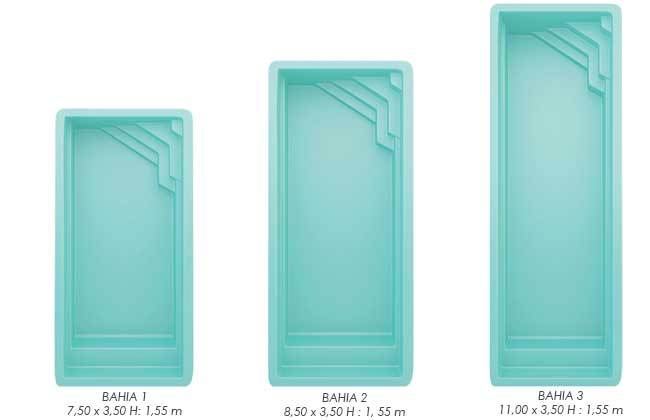 Measuring 11 meters long and 3.5 meters wide, the pool also has an ideal height of 1.55 meter (water depth 1.45 m), dimensions that contributed to the success of the RIVIERA® and CALIFORNIA® models, and an appreciable lap length. Most adults therefore would have a foothold anywhere in the pool while remaining comfortably immersed in the water.
For the convenience of the younger ones, the safety step placed at a depth of 80 cm along its periphery allows them to move around the pool easily. Furthermore, its submerged bench was specifically designed to be located opposite the staircase, so that swimming across the entire length of the pool would not be obstructed.

To preserve the aesthetics of the pool a submerged rolling cover can be integrated without marring the overall design. The new BAHIA model can also be equipped with balneotherapy, Venturi jets and counter-current swimming options.

Finally, to satisfy the greatest number of users and adapt to various types of terrain, this model will be available in 3 sizes: 7.5 x 3.5 m / 8.5 x 3.5 m / 11 x 3.5 m, with the same 1.55 m depth. The colours proposed are: beige, blue, white and grey.

As with all the ranges from the manufacturer, the pool can be installed in just 4 days.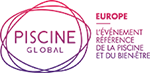 To be discovered at Piscine Global Europe in Lyon
www.piscine-global-europe.com