The Manga+ is an innovative, competitively-priced robotic pool cleaner designed to clean above-ground and in-ground pools with a flat bottom and all surface types.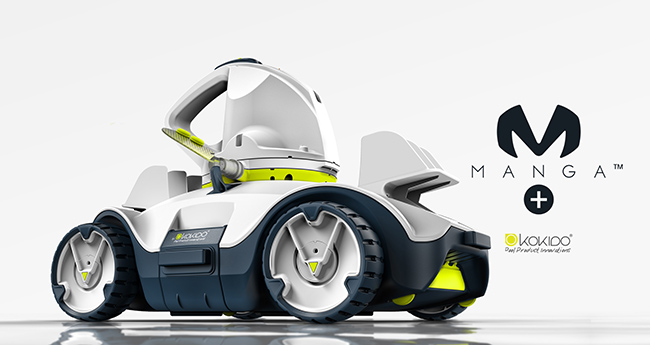 MANGA + robotic pool cleaner
Debris such as sand, leaves, and twigs is collected in a spacious compartment and contained with an easy-to-wash stainless steel screen - a process that is helped by the inclusion of a clip-on brush and rake, which assists with the gathering and vacuuming of debris.
The motor is powered by a lithium-ion battery that enables the cleaner to deliver constant performance over 90 minutes, providing extensive and efficient pool coverage.
Manga+, versatile and advanced user-friendly robot, is designed to provide consumers with easy and efficient pool cleaning.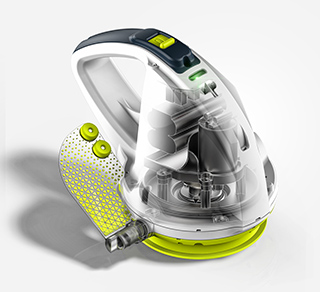 Stop rotative & go system
It features a patented "stop & go" system that allows the robot to "reverse" when it encounters an obstacle, such as the pool wall. When the robot is "blocked" in its path, the motor head immediately rotates 180°, and the robot continues in the opposite direction.
Compared with conventional robots which are regulated by corded control boxes with programmed timers, the Manga+ is easier to set up and provides a very efficient cleaning experience, which saves both time and energy.
Being cordless means the user does not have to worry about cord entanglement, cord damage, and the risk of the control box getting wet or dragged into the pool.
To prevent any leakage of water into the motor and battery, the Manga+ uses a magnetic switch to ensure absolute sealing.
In addition, a water sensor prevents operation of the cleaner outside of water.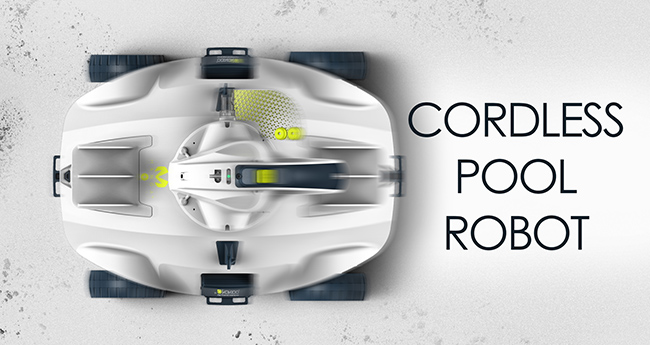 Advertorial