SCP's Wellness line-up was further expanded this year with the launch of the WEEKEND spas. This new range offers 3 different spa sizes.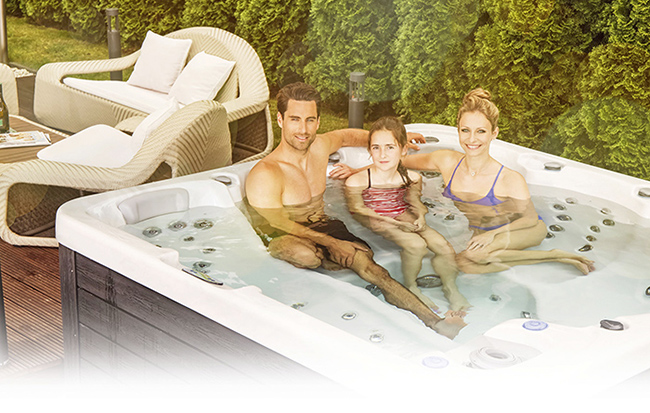 From 3 to 6 seats, including lounging seats, 30 to 45 massage jets depending on the model, powered by 1 or 2 pumps, one of which has two speeds, LED lighting accentuating the waterline (10 to 16 LEDs), these spas have every quality that appeals to the greatest number of customers.

Note that even the smallest model, the 330/2L with its compact size, offers 2 lounge seats, which is quite rare for a 3-seat spa.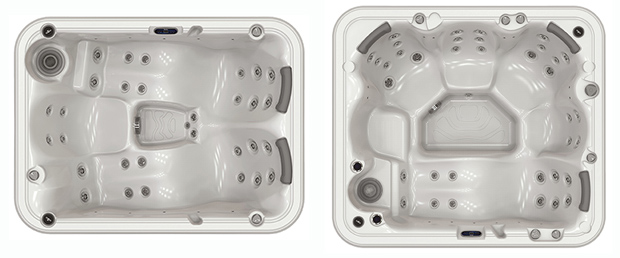 3330/2L and 536/L
Zoom in on the largest of the 3 models, the 645/L, which can be enjoyed with family or friends. With a capacity of 6, including a lounge seat allowing the user to enjoy a specific massage of the lower legs, this spa of 215 x 215 x 91 cm definitely places the accent on user-friendliness!
It is equipped with 45 massage jets, 2 of which are located at the lumbar level, and 2 fountain jets, powered by two 2HP massage pumps, of which one is a two-speed pump.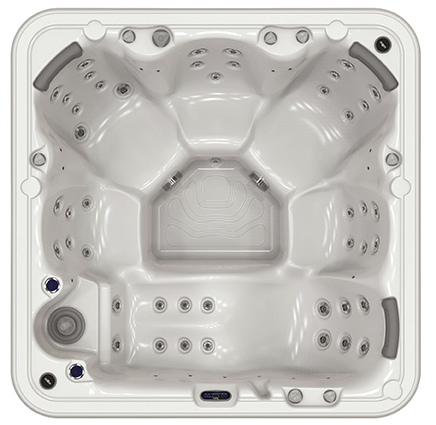 645/L

Water treatment is ensured by a UV-C lamp (with a guarantee of 1 year). To enjoy a more intimate atmosphere in the spa, 16 LED lights highlight the water line, drawing attention to the roof of the Sterling Marble shell and the exterior cladding in brushed grey.

The 645/L is also equipped with three headrest cushions and comes with a dark grey isothermal cover. Users can also enjoy its built-in stereo system.

The equipment is covered by a 2-year guarantee (except for the UV lamp), and 5 years for the acrylic surface and the shell.