PROPULSION SYSTEMS, the Belgian company specialized in high performance heating systems and easy to install LED-light solutions for pools and ponds, introduces a communication tool on their Inverter heat pump, the Dura Pro.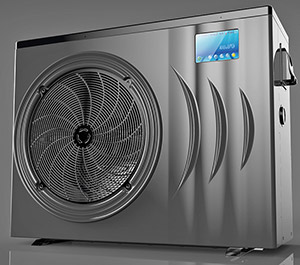 Compared to regular heat pumps, Inverter pumps allow the user to control fan and compressor speed. Inverter technology makes it possible to reach extremely high COP's regardless the outside temperature.

This does not only save energy but the pool is also swim-ready in no time. The desired water temperature can be controlled as precise as 0, 1°C.

Another advantage is that the user can enjoy the silence thanks to a unique internal ventilation structure that keeps the noise below 50dB, even reaching 40dB in silent night mode. The unit is equipped with a 5" full colour touch screen display.

The new extra WiFi module makes it possible to adjust remotely the water temperature with an app on a smartphone.
Not only temperature and energy consumption can be easily monitored, but also all pressure related information coming from the built-in digital pressure sensor.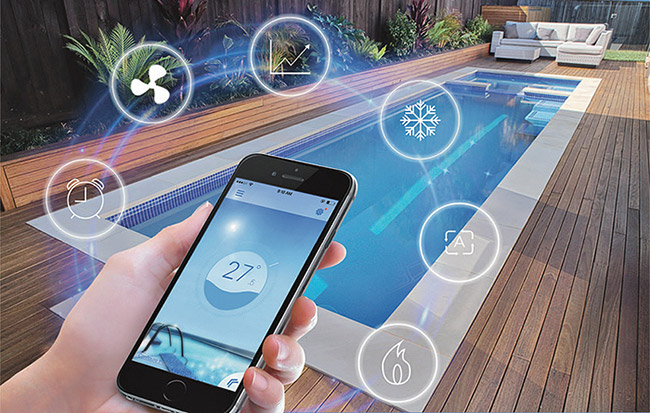 Dura Pro with optional WiFi module is offered in 5 different models from 12, 17, 21, 25 and 28 kW.

Seen at Piscina & Wellness Barcelona

To be discovered at aquanale in Cologne