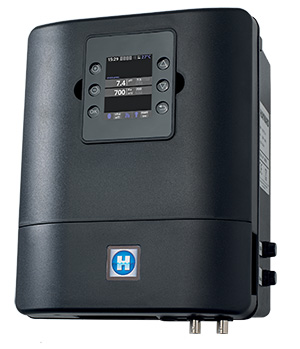 With the "Control Station", HAYWARD offers a new simple and easy-to-use automation system to suit any backyard environment.
Adding automation takes the work out of pool ownership by automating all work-intensive functions, such as sanitization, balancing pH, cleaning and filtration. It can also help users save money by optimizing pool functions.

Control Station manages both water treatment and all pool functionalities.
It measures and balances pH, Redox and disinfectant injection (chlorine, Brome…) and controls filtration, lighting, heating and 2 more equipment (outdoor lighting, water features…) thanks to 4 auxiliaries and one 230V output voltage auxiliary relay.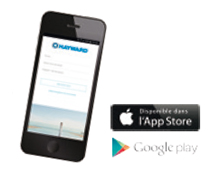 A smartphone application will help the user to remote control its pool from everywhere for a perfect water at any time!
The Control Station includes a control station box, Sense & Dispense module (balance pH and ORP); a temperature probe and 2 dosing pumps; 4 relays available for filtration, lighting, heating, and other; a wifi module, a free chlorine probe (optional).