EMAUX is a manufacturer well known in the global market for its products for swimming pools, spas, aquatic centres and parks, aquariums, aquaculture parks, water bodies and water treatment projects, and is always attentive to the needs of its customers.
Based in Hong Kong, the company has all the advantages of a global network with offices in Europe and China.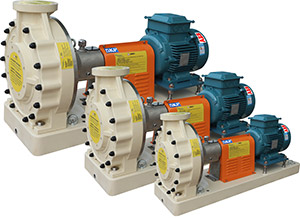 Its range of SWP fiberglass filtration pumps combines innovative materials and manufacturing technology to ensure reliable operation even in extreme environments.
They are suitable for public swimming pools, Olympic swimming pools, water parks, aquatic tourist complexes and public aquariums.
Compared to a conventional pump in metal, this range of pumps has excellent anti-corrosion properties, since all parts in contact with water are not made of metal.

In addition, the wound filter of its "H Series" for public buildings provides a larger filtration surface, optimizing installation space.
Emaux also manufactures a horizontal sand filter available in sizes up to 3 meters in diameter and 10 meters in length. The double-stacked sand filters, however, require minimal floor space for installation.


The company offers comprehensive personalised service, from the design of the system including sizing and pressure studies required for operation, to interior and exterior finishes, to meet the needs of its clients' project requirements.

To be discovered at Piscina & Wellness Barcelona