Swimming pool installation can present one critical issue: water leakage on the hose system. A lot of time and efforts are necessary to identify the problem and the recovery of the damage can be very expensive.
With the commitment to provide a solution to this issue, FITT developed a new and reliable swimming pool hose: FITT B-Active.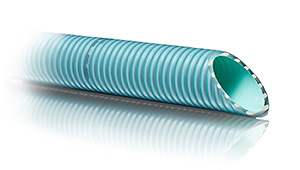 It is the new flexible spiral hose for pools that offers double protection, ensuring that mechanical stress and chemical damage are no longer an issue for retailers, installers and pool owners.
Cracks and resulting water loss are prevented thanks to the new D-shape spiral reinforcement (patent pending), which improves resistance to cracking and crushing.

In addition to increased mechanical strength, the hose offers superior chemical resistance.
With its new interior film, it guarantees an excellent shield against chlorine (patented solution), as well as acidic environments. A special film applied to the hose's interior wall isolates it from aggressive agents, protecting it from the damaging effects that chlorinated water and its acidic pH can produce.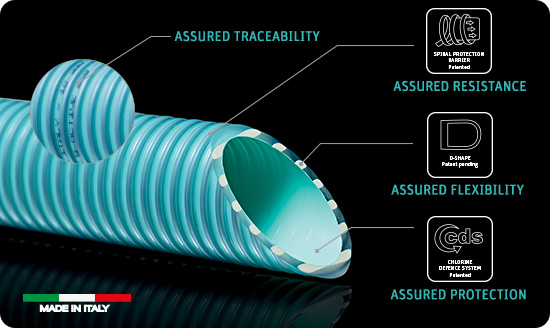 The superior performances of FITT B-Active are granted by the combination of three special patents:
• Anti-Cracking Barrier - a special patented film coating the PVC reinforcement spiral in order to bestow exclusive anti-cracking properties on the hose and excellent resistance to permanent mechanical stresses as expansions and compressions.
• CDS patent - total protection from oxidizing and abrasive action of chlorinated water, providing swimming pool hoses with superior chemical and thermal resistance.
• D-Shape - new geometry of the reinforcement spiral (patent pending), which by increasing the annular rigidity of the hose (+ 60%) improves resistance to cracking and crushing. This innovation absorbs mechanical stress on the installed hose, exerted by the weight of the earth above.


To be discovered at aquanale in Cologne