This season, the Marina D'Or holiday resort launched an innovative children's water park, created by Isaba, a company specialising in the design of custom aquatic leisure projects.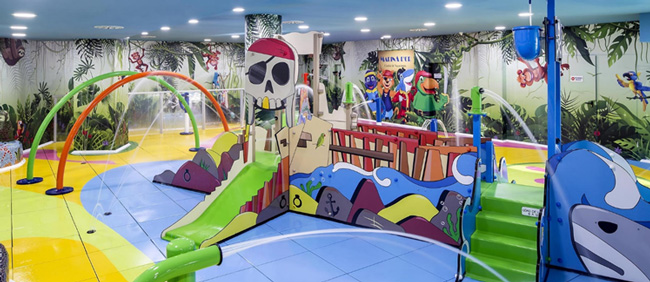 The space, for children aged two to twelve, has been designed to provide the resort with an innovative and different play area, which ties in with its strategic focus of attracting family tourism.

The splashpark is a zero-depth water play park based around interactivity, safety, and accessible play.

This new play area is unusual in that it is in a separate, soundproofed, and covered space on several of the upper floors of the water park. This makes it major attraction for families, because both children and adults can find something to do in the same space – plenty of fun for the little ones, while their parents relax in the existing wellness facilities.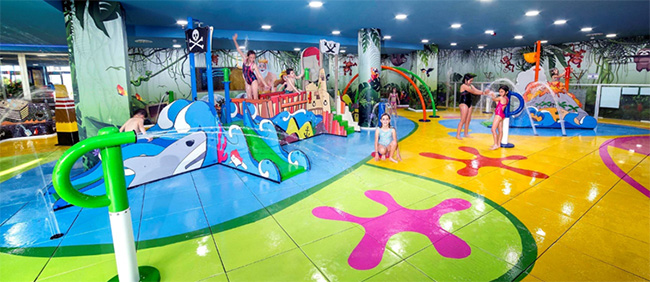 At a technical level, this installation is chiefly notable for its use of warm water, which means that, unlike outdoor splashparks, it can be used all year round.

The space also features an innovative solution – a raised floor that evenly distributes the hydraulic load. There is therefore no need for an equalisation tank to support the full weight of the water in order for the facility to work.