Terra is the lowest pool enclosure from Alukov product range, almost at the ground level. When closed, it lets one enjoy a full view over the garden.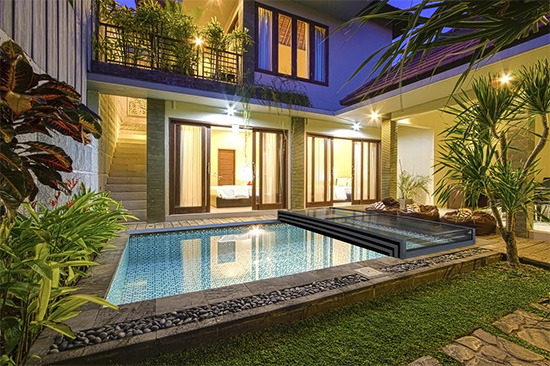 Its one rail system grants access without barriers from three sides of the swimming-pool and is space-savvy.
Very easy to open or close this pool enclosure is also available in 7 colors for the structure: silver, white, beige, antracit, bronze, cobalt or wood imitation. The polycarbonate elements can be transparent or smoke and the sliding rail is available in 3 colors: beige, silver or bronze.