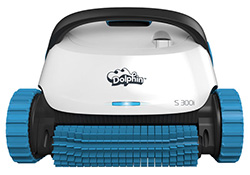 Dolphin S300i
The Dolphin robot S series from Maytronics offers a range of automatic intelligent cleaners, easy to use, easy to handle, compatible with all coatings and suitable for pool lengths of up to 12 m. Every pool finds it solution, according to its shape and cleaning needs.

The 5 models of the range offer optimum cleaning performance, thanks to the use of modern technologies. The entire surface of the pool is covered using their PowerStream mobility system. A constant multi-directional water flow helps the robot to climb the walls of the pool, to clean both the pool and waterline thoroughly. The new ergonomic design and lighter weight – 6.3 kg for the smallest model, the S50, to 7.5 kg for the S300i - make it easy to lift the robot out of the water.

With the low power, multifunction electrical transformer one can choose the cycle time, and start mode (instant or delayed), by selecting them on the touch screen.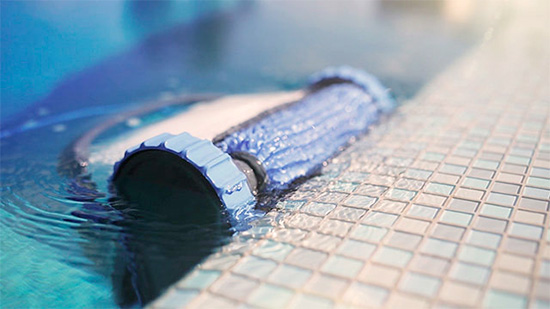 These cleaners are fitted with a multilayer filter, ensuring high quality filtration without clogging. The filter panels separate and filter both large debris, and fine and ultrafine particles. The filter basket can be removed easily for cleaning.

For the S300i model one can use the MyDolphin app on a tablet or smartphone to control and choose the programme.

Maintenance and repairs are carried out by the Dolphin after-sales service within 48 hours, not counting transport, with an online breakdown diagnosis helper. Note that most parts can be replaced or repaired by the Dolphin authorised dealer, without need to return it to the manufacturer.
In addition to their performance, Maytronics makes available several digital media services to its dealers to enable them to optimize sales of these robots.