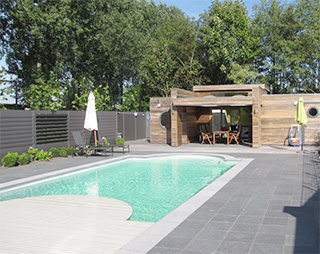 The Belgian manufacturer LPW Ceramic Pools is developing a new concept in order to respond to the wishes of future pool owners: its 13 models monocoque pools have been available since the beginning of 2015 in two types of finishes: "Pleasure Line" and "Comfort Line".
With these two finishes, future owners of pools are sure to find the pool of their dreams.

The "Pleasure Line" range gives all the advantages of quality and expertise at the best possible price, while the "Comfort Line" is a monocoque pool that meets the highest quality standards: excellent insulation, the best guarantee in the monocoque pool market and a wide range of options and accessories with state-of-the-art technology.