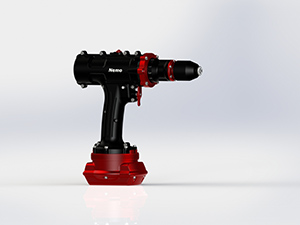 A new cordless drill that has been tested under water to a depth of up to 20m is now available from Fairlocks in the UK.

Developed originally for use in the maritime industry, it operates at the same capacity as the existing dry-land version. Up until now underwater or wet-condition drilling has been limited to either pneumatic or hydraulically powered drills. This type of system requires a link to a compressor and tank on the surface or an external tank below.

The underwater cordless drill from Fairlocks uses a simple drive train which makes it a fraction of the cost and is said to be very comfortable to use.

It comes complete with an 18V 3Ah rechargeable battery, 10mm keyless chuck and two reversible speeds. It has 16 torque settings for every application. At only 3kg it is said to be easy to handle, but strong enough to cope with most tasks.