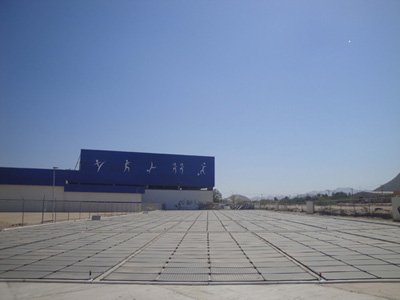 Don't do things by halves
- a motto that could very well be applied to the project of OKU Obermaier GmbH in La Paz, capital of the Mexican State of Baja California Sur.
This is where the specialist in swimming pool and solar technology from Geretsried has sold its largest solar heating system to date. In May 2012, an indoor swimming pool spanning 3,600 square metres, 2,000 square metres of solar panels were installed.
OKU thus harnessed the free heat of the sun, which in La Paz is present even in winter, for the benefit of the pool's users.