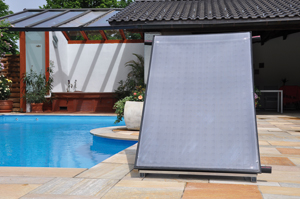 The company OKU Obermaier introduces a new low-cost Ecotop solar collector. This solar heating works in the direct circuit and is also suitable for heating domestic water.

The solar collector comes with a tried-and-tested OKU absorber made of HDPE and a collector housing made of PE. Polycarbonate twin wall sheets are offered for the glazing.

Dimensions: 1410 x 890 x 80 mm.