Cover specialist PoolLock is highlighting the benefits of its domestic pool covers – describing them as "covers for all seasons". According to the company, the most important benefit is the prevention of drowning .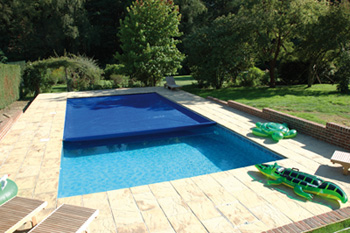 When the pool is closed, the cover acts as a barrier, preventing children and pets from getting access to the water, and ensuring the pool is protected even when owners are not around.
The cover is also designed to keep debris and dirt out of the pool, enabling the pool filtration system to work at a lower rate, reducing maintenance and cleaning costs, and allowing users to spend more time enjoying the pool and less time cleaning it.
In addition, PoolLock covers significantly reduce water evaporation from the pool – saving water, chemicals, energy and money.