Guests from Germany and abroad, an entertainment programme bursting with colour and a top presenter: the festivities for the 20th birthday of the company BINDER featured many highlights.

This manufacturer of the turbine counter-current swimming system celebrated its birthday at a huge gala
Over 250 business partners, colleagues and friends celebrated this birthday with the Binder family. During his speech, the mayor of Hamelin, Claudio Griese, paid tribute to the pioneering spirit of Siegfried Binder, who founded the company in 2003 and started by making powerful motors for swimming pool covers - a niche market at the time. Shortly after, Binder invented the turbine counter-current swimming system . HydroStar revolutionised the swimming pool sector with its almost natural current, as no other comparable system could produce this flow. Over the following years, more and more swimming pool owners became excited by this turbine jet technology, so much so that production capacity could soon not keep up.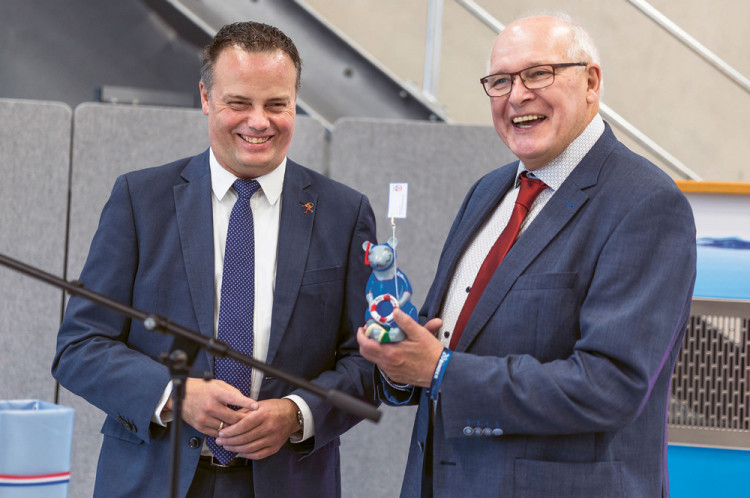 A water vole as a treat: the mayor of Hamelin, Claudio Griese, congratulated the company's founder, Siegfried Binder, at its anniversary
This is why BINDER opened its new production and storage buildings just in time to celebrate its 20th birthday. The guests of this anniversary were able to appreciate them during an exclusive guided tour. The famous weatherman, Sven Plöger, then put a fun twist on presenting the latest facts on the subject of the climate and sustainability. A cruise through the picturesque Weser Uplands with plenty of sights and a gala dinner completed the birthday programme.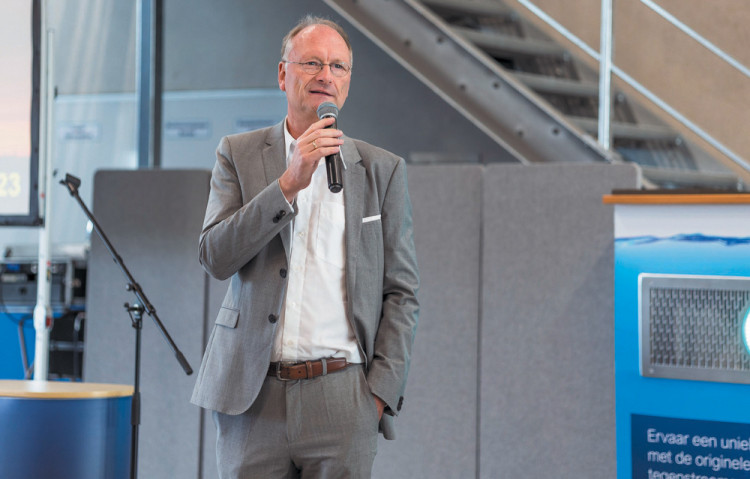 The weatherman, Sven Plöger, presented interesting facts on the subjects of climate protection and sustainability