30 years of activity serving companies in the pool, irrigation, plumbing and building sectors... In 3 decades, the company has successfully established itself in Europe, with partner factories in France, Portugal and Italy, to distribute pipes, hoses, valves and connectors in PVC, PP, PVC-C, PE, stainless steel, cast iron, brass, etc, designed for the circulation of fluids.
Sorodist serving companies in the pool, irrigation, plumbing and building sectors
Since it began, Sorodist has enjoyed constant development, accelerated by strong growth over the last 10 years, to reach sales of EUR34 M in 2021.
In addition, it has developed its international sales and today generates around 15% of its revenue from the export market: Europe, the Mid-East, Scandinavia, Africa, South America and Central Asia.
With a private and public pool market that represents around 70% of its activity, Sorodist has also created a range that is entirely dedicated to the specific products of this sector: SOROPOOL.
In addition to its expertise, one of the company's strengths is its storage capacity and logistics organisation. Today, it has 4 warehouses with a total storage capacity of 20,000 m² to stock 7000 product references, distributed to over 45 countries around the globe.
Sorodist also offers a technical consultancy service for water circulation equipment, as well as support provided by a technical-commercial representative specialised in the construction of public pools.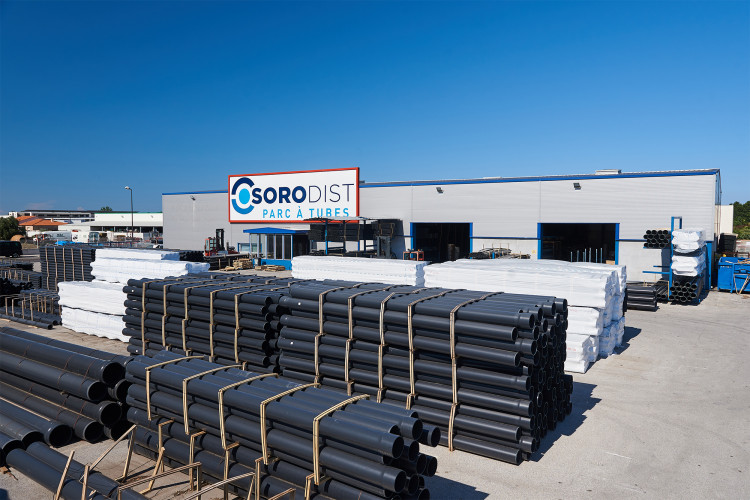 Storage of Sorodist
The company has presented numerous new products in 2022, including the Netvitc range, and their offer will be further enriched in 2023...
The company will be present at the Interbad and Piscine Global fairs at the end of the year. These will provide the occasion to celebrate its 30th anniversary with its clients.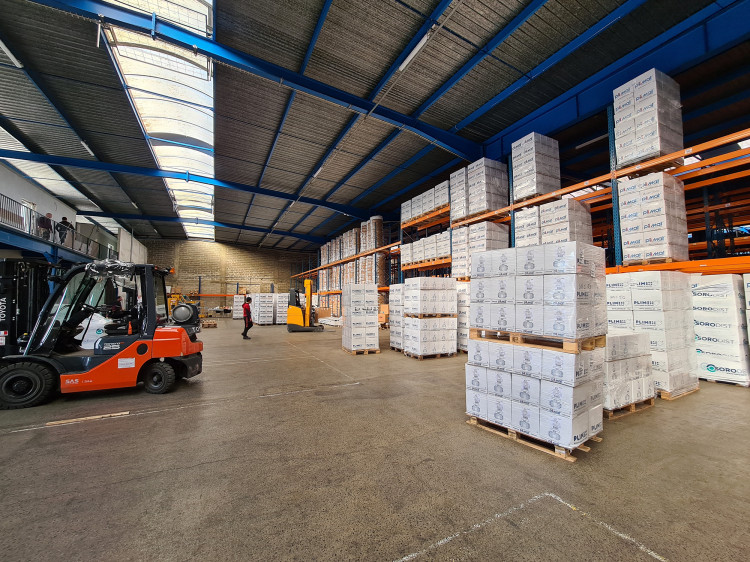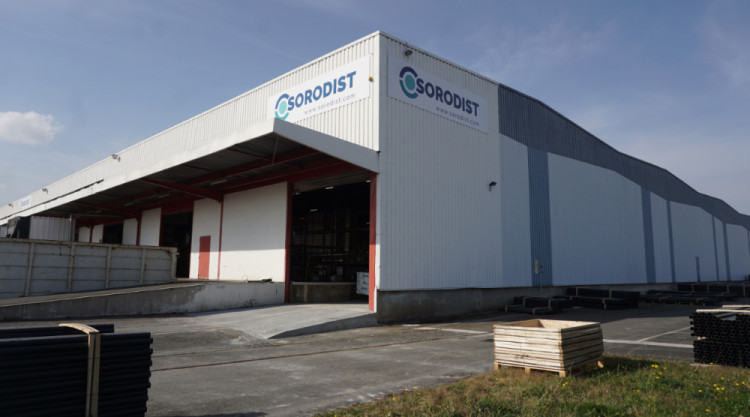 New logistics warehouse on the outskirts of Bordeaux