Sauna from Finland organizes the annual international networking event World Sauna Forum in the sauna capital of Tampere this year. The event takes place on June 7, 2022. It is the most relaxing B2B event focused on the Finnish sauna to discuss the potential of the Finnish sauna, future trends, and co-operations.
Discussions and information around the Finnish sauna experience
On top of everything, all participants get to enjoy the best authentic Finnish sauna experiences! World Sauna Forum 2022 will offer the participants information and insights about the different aspects of the Finnish sauna experience. Finnish and international professionals will talk about the business opportunities of the Finnish sauna, and some talks go deeper into Finnish sauna design and health benefits.
To develop your business, meet new partners, find new ideas, and enjoy the benefits of the Finnish sauna experience, buy your ticket now.
"The event will bring a versatile, interesting and simply amazing group of speakers and topics into the limelight," reveals Satu Ilomäki, the project manager of World Sauna Forum 2022.
Discover the speakers at World Sauna Forum 2022 and programme of World Sauna Forum.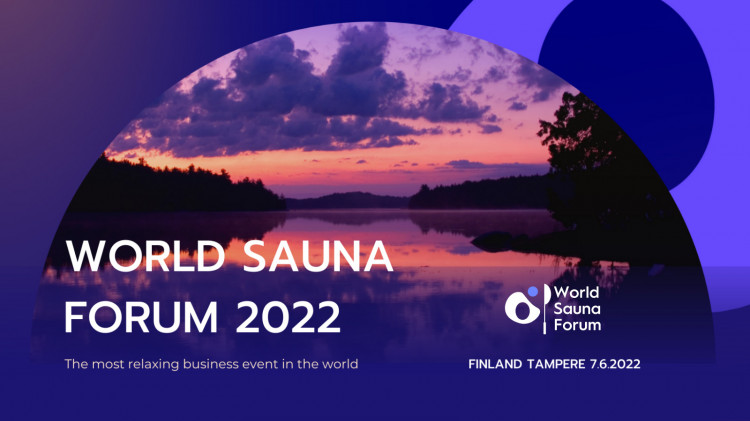 World Sauna Forum 2020 was organized virtually and it gathered over 1300 registrations to the event. The event has grown each year and received a lot of media attention. Luckily, this year we are able to arrange the event live again! Mrs. Ilomäki thinks that it has become even more valuable to create live events after the pandemic times.
"After these past couple of years, the restrictions are coming to an end and it is finally time to meet each other in real life. It is great to have the opportunity to network and be surrounded by people in the live event. Clarifying the value of meetings and diverse opportunities might possibly be more important than ever before. Finally, we are back in business!"
World Sauna Forum 2022 is organized on 7 June 2022. World Sauna Forum 2022 official side events are happening in different cities around Finland before and after the main day.