Hayward Holdings, Inc. ("Hayward"), a global designer, manufacturer, and marketer of a broad portfolio of pool equipment and technology, has opened a new manufacturing facility in El Prat de Llobregat, Barcelona, Spain. Hayward will manufacture advanced IoT-enabled automation and water sanitizer control systems at the new facility. This key investment both expands production capacity and serves as an engineering and innovation center for future new products.
A factory dedicated to connected equipment and systems with advanced Hayward technologies
Hayward CEO Kevin Holleran recently visited the plant to greet employees ahead of its official opening: "Our company is successful because of the hard work and dedication of our employees around the world, from Barcelona; to North Kingstown, Rhode Island; and to Clemmons, North Carolina. It is so exciting to see our team in Spain growing and expanding," Holleran said. "Opening this facility is a huge milestone for us. This new facility will help position Hayward as the leader in connected products and water care. Our team is dedicated to the design and development of new innovative technologies to enhance our global offerings. I am looking forward to this state-of-the-art facility becoming fully operational in the next few months."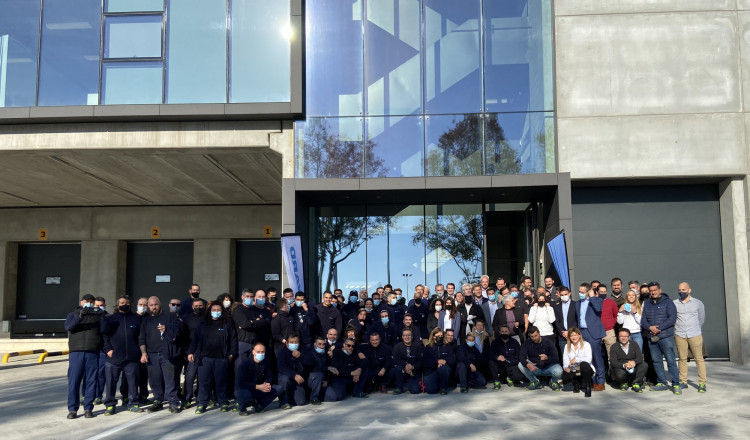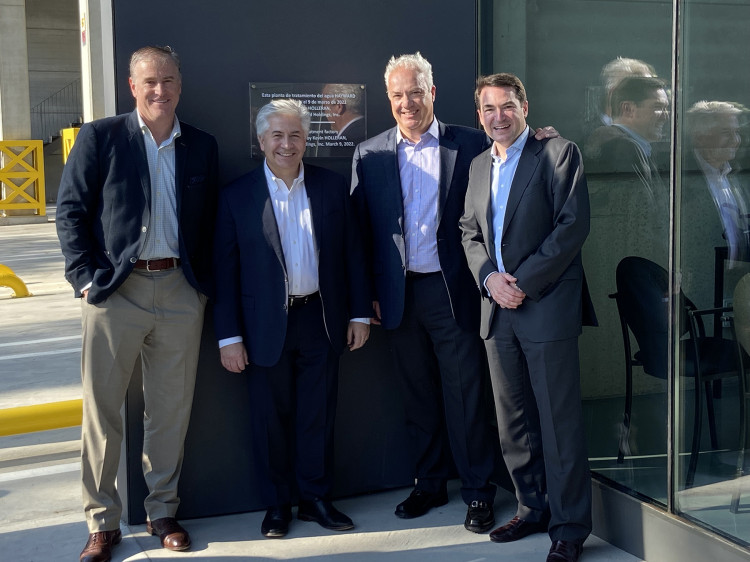 Kevin Holleran (CEO Hayward), Eifion Jones (Chief Financial Officer Hayward), Stuart Baker (Vice President Business Development Hayward) et Fernando Blasco (Vice President and General Manager for Europe & Rest of World)
Production of Hayward SmartPadTM system components
The facility spans more than 43,000 square feet comprising assembly operations, quality control and a distribution center. It also hosts engineering, product management, technical and customer service groups as well as a showroom and state-of-the-art training center.
The majority of products to be developed and produced at the new facility are key to Hayward's SmartPad(TM) system, which allows pool owners to access and control their pool and backyard features over the internet through their smart devices and, in some cases, by providing voice commands.

The opening of the Barcelona facility is the latest development in a series of strategic moves to expand Hayward's position in delivering advanced, easy-to-use internet-connected products.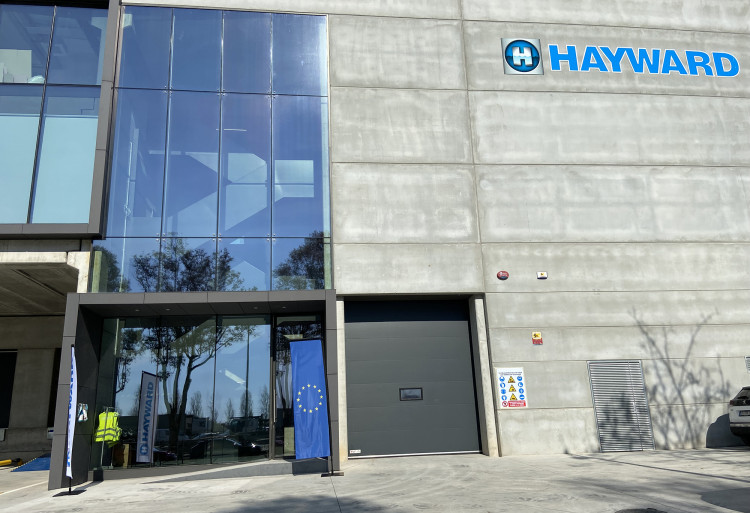 Des acquisitions stratégiques pour le marché des piscines connectées
In January, the company announced a series of strategic acquisitions including Water Works Technologies Group LLC, a water feature and LED lighting business; SmartPower(TM), a proprietary communication and LED lighting control technology; and SmartValve, an IP-rich valve and fluid control technology.
Consumer preferences are shifting towards the types of internet-connected systems to be developed and produced at the facility as more millennials become homebuyers. According to 2021 data from the National Association of Realtors Research Group in the United States, 37 percent of U.S homebuyers are millennials. They are driving a shift in demand for app-controlled devices in the home. U.S. data collected by Statista indicates that while just 40 percent of homes in 2020 came with a smart home system, an estimated 60 percent will include them by 2025.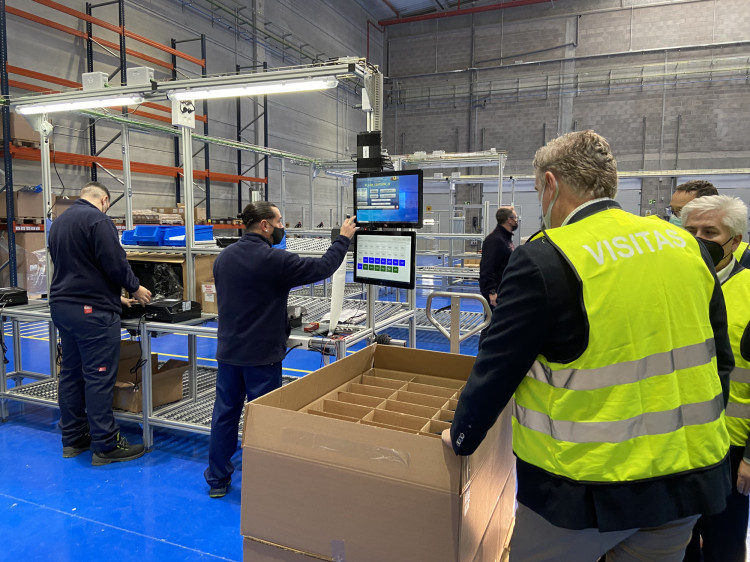 About Hayward Holdings, Inc.
Hayward Holdings, Inc. is a leading global designer and manufacturer of pool equipment and technology all key to the SmartPad(TM) conversion strategy designed to provide a superior outdoor living experience. Hayward offers a full line of innovative, energy-efficient and sustainable residential and commercial pool equipment, including a complete line of advanced pumps, filters, heaters, automatic pool cleaners, LED lighting, internet of things (IoT) enabled controls, alternate sanitizers and water features.