Fluidra and Fundació Fluidra used Tuesday March 22, World Water Day, to launch 2022 Fluidra Day, aimed at financing inclusive pool-related projects.
Under the motto "A Perfect Pool Experience for All"
Fluidra and Fundació Fluidra have opened a competition targeted at all Fluidra employees that challenges them to facilitate the use and enjoyment of a pool to a million people at risk of exclusion, especially children, people with different types of functional diversity, and people with few opportunities to learn to swim.
The call to participate in the competition began on March 22 (coinciding with World Water Day), launched as 2022 Fluidra Day, and is scheduled to end on April 22.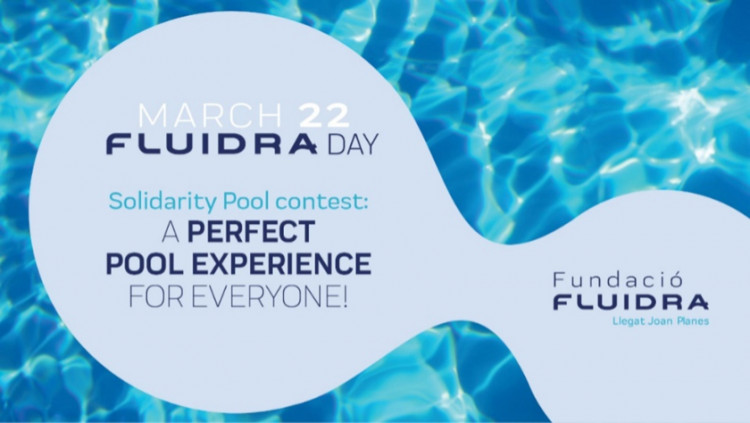 Submitted projects must be aimed at providing training on pool and water-related matters that can help improve people's lives and minimize the risks associated with drowning, along with health and wellness, leisure, the pool as an element that brings communities together, and access to a pool to people or groups without financial resources or transport.
Winners will be chosen via employees, leveraging the criteria of the foundation's trustees, and there are two categories: the award for a project and/or idea to be developed by Fundació Fluidra, with a financial endowment starting from EUR100,000 over three years, and between five and eight awards for viable projects, each worth between EUR1,000 and EUR10,000 depending on the needs of each project.
Fundació Fluidra's president Joan Planes i Vila has called on the Fluidra community to submit proposals "with the aim of helping improve the quality of life of as many people as possible. Fluidra Day can help make the world a better place," he said.