The 13th edition of the International Pool and Spa Expo and Congress gave great satisfaction among operators, organizations and institutions involved in the event.
Let's relive some of the most important moments of ForumPiscine 2022
Over 5,000 attendees at the fair with a greater audience than that recorded during the 2020 edition, the last one in attendance before the pandemic.
ForumPiscine has inaugurated the 2022 calendar of the Bologna exhibition center and did so with all the prestige that the occasion required. Exactly two years after the first lockdown, the international Expo and Congress for swimming pools and spas have reopened their doors to professionals and individuals interested in the sector, offering them a quality platform for business, training and networking.
Relive the success of the event on video
A consolidated and long-standing mix that has allowed the organizers to involve experts and consultants from the swimming pool sector, as well as from the sports, thermal wellness and outdoor tourism sectors. This has been possible thanks to the collaboration of institutions, associations and companies that together are the backbone of a very diversified world which today is facing complex challenges on the economic, regulatory and energy fronts.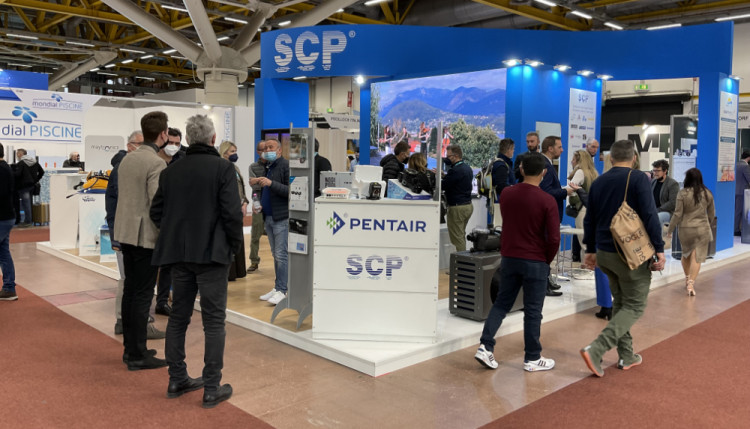 SCP stand
The 50 events scheduled at ForumPiscine were welcomed with great interest: over 40 experts have alternated on stage to offer a constructive opportunity for dialogue on the most critical issues for the sector, but also a competent point of view on the most innovative scenarios for the future of swimming pools.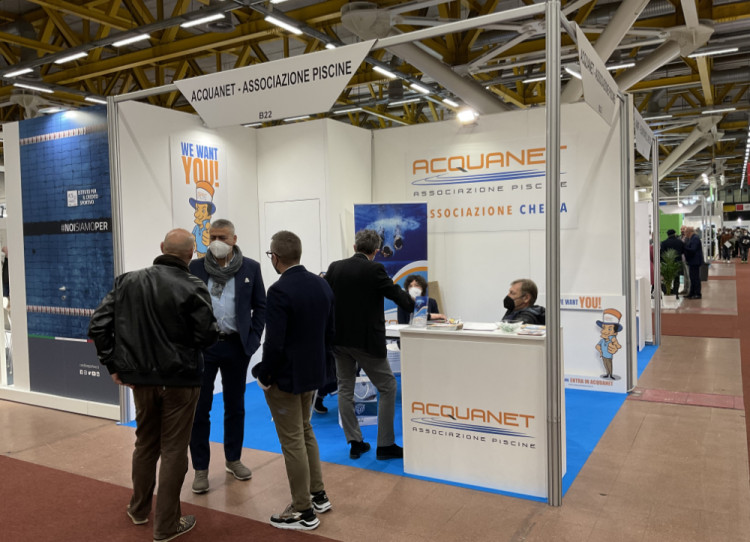 Acquanet stand
The training proposal of the event was enriched by dozens of demonstrations and live shows with a strong practical orientation by the exhibiting companies that showed how to install, apply and maintain essential accessories and components of the pool.

CCEI stand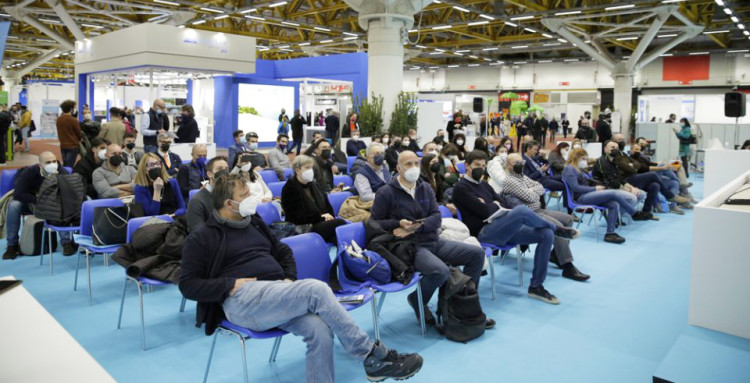 International congress for swimming pools and spas
Tests, samplings and simulations were the main activities set up in the new Laboratory Pool, the educational-laboratory project that the PiscineOggi magazine has created in collaboration with CPA (technical partner) and Università del "Foro Italico" (scientific partner). The university has also collaborated in the program of seminars and demonstrations, on key issues for hygiene and safety in the pool, developed together with UNPISI.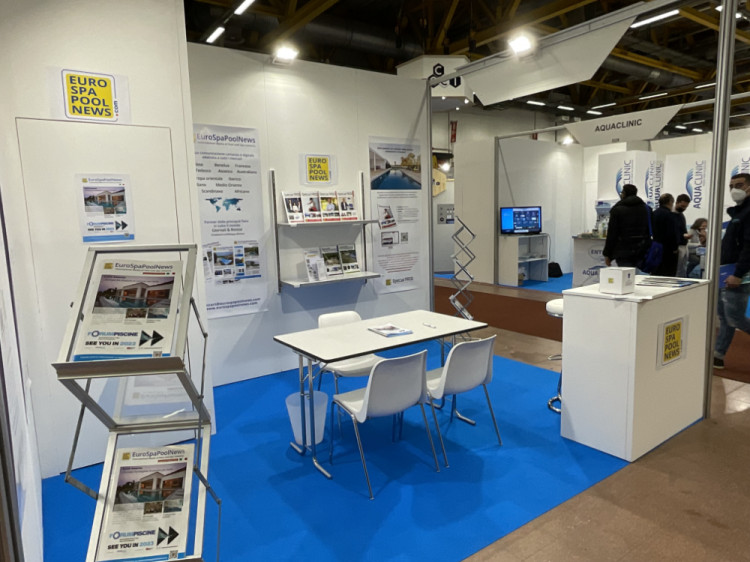 EuroSpaPoolNews was present at ForumPiscine. Visitors were able to discover our EuroSpaPoolNews Special Italy 2022 edition
The success of ForumPiscine further strengthens the choice by Università del "Foro Italico" of Rome and by the Istituto Superiore di Sanità which intend to bring to Bologna, for the first time, the new edition of the International Conference on Swimming Pool & Spa: a top-level training event that will merge with the presentation of the best innovations by companies in the swimming pool and spa sector.
The appointment is from 15th to 17th February 2023 with the 14th ForumPiscine and the 10th International Conference on Swimming Pool & Spa.