We met Zdenek Vosolsobe CEO of Albixon.
ALBIXON, manufacturer of swimming pools and enclosures
Mr. Vosolsobe, can you tell us the most important moments of your career in ALBIXON?
I started at ALBIXON in the IT field. The turning point in my career came with my move from IT manager to the position of Technical and Production Director, where I was able to significantly rollout the restructuring of the entire production. At that time, a large number of unfinished projects were completed and this immediately began to be reflected in the productivity of manufacturing and subsequently in the company's results. It brings back many good memories, because at that time the foundation stones were laid, which today help us in our further growth. In January 2019, an offer came to the position of CEO, which I accepted with humility and determination.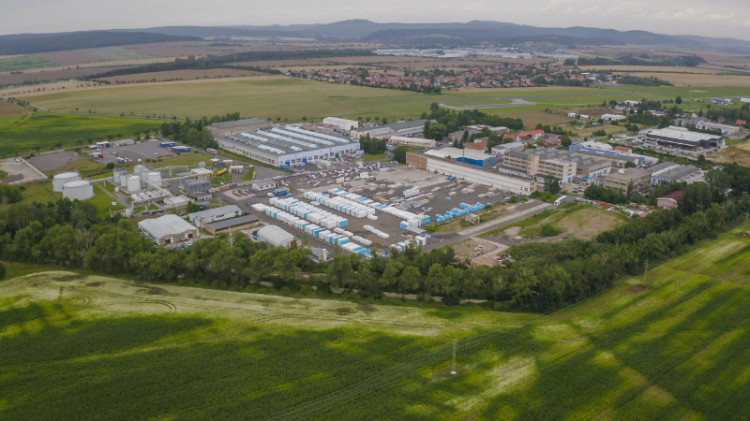 Why did you choose Horovice for the production of ALBIXON?
It was a gradual development that led us to Horovice. ALBIXON was established 15 km from Horovice and gradually all of our existing areas became small. 20 years ago, we were looking for something bigger that would satisfy all of our needs, and due to the strategic logistical location of Horovice and the relative proximity of other plants, we started building a new facility for ALBIXON here.
Which products do you manufacture in Horovice?
In Horovice we manufacture swimming pools, enclosures and technological shafts & walls. We also operate our own powder paint shop with a decoral production line.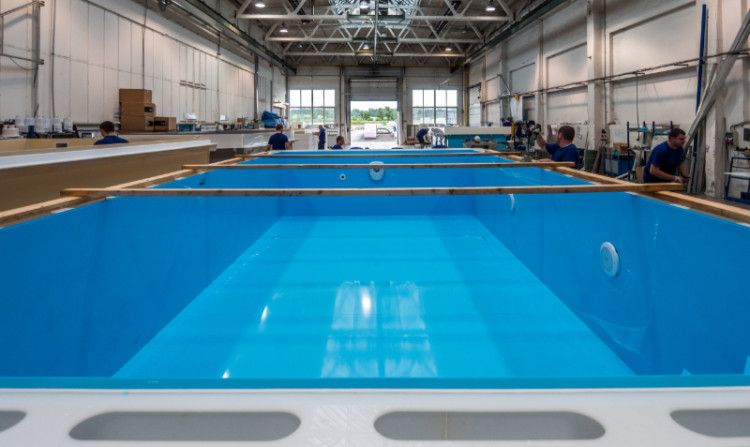 Do you own or operate any other manufacturing plants?
We still have a manufacturing plant in Osov, where we are making space for newly emerging projects. We want to centralize the production of swimming pools, enclosures and technological walls & shafts in Horovice. That is why we have been gradually moving it to Horovice since 2019. We want to complete the entire move in the spring of 2022.
Is the manufacturing plant of ALBIXON unique in any way?
Especially with its mass-production concept, which is embedded in ALBIXON's DNA. Previously, it was primarily the mass-production of enclosures, where we were the first to put into the socalled BOX. Later, we added a mass-production line for technological shafts & walls, followed by a mass-production line for swimming pools, which is unique in its design and was created entirely at ALBIXON.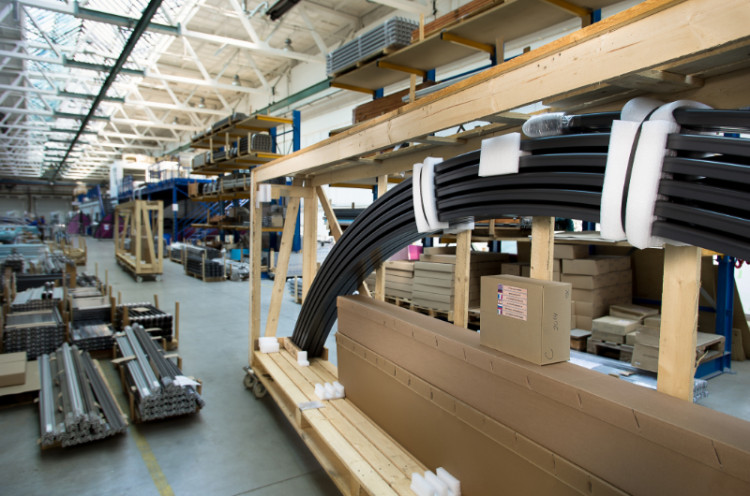 What benefits are achieved by mass-produced ALBIXON pools and enclosures?
Mass-production can be better automated, refined using jigs, etc., and this has a significant effect on the quality of processing and of course production capacity. When you produce and assemble thousands of identical units, you can further project the experience of each individual piece into future production, and this is an added value that you will not gain overnight. ALBIXON has been learning this for 30 years and we still want to improve further.
To what extent can your products be customised?
Even in mass-produced products we offer a relatively wide range of options. Swimming pools are available either as a skimmer or overflow version, they come in five basic sizes, four colours, six types of stairs, two depths with several optional accessories such as lights and counter currents to name a few. Our enclosures portfolio is also quite diverse. Our customers can choose from several models, which we offer in standard sizes. They can choose different types of roofing, colour and track options, the position of side entrance and various other options for the front and back panels. If the customer still cannot choose, we offer custom production of pools and enclosures.
What is the typical process for prototyping and product testing at ALBIXON?
Not only do we have our own development department, but we also cooperate with external companies. We divide development projects according to competencies between individual developers and designers. We follow the set development methodology, which also includes space for testing in several steps. We utilise our own prototyping workshop and sampling garden for testing, where we simulate the actual use and environment in a customers' garden. In addition, at the beginning of 2021, thanks to the acquisition of a company focused on 3D printing and Rapid Prototyping, we gained room for significant acceleration in the production of prototypes, which of course we also use for our development projects.
Has the organization of production changed significantly in a coronavirus pandemic?
Not too much. We are still building on the foundations that we have been building for several years and we are trying to gradually improve all our activities. From a certain size of a manufacturing company, revolutions and rapid changes no longer make sense, so today we are trying to move forward, which we are doing according to market reactions.
Can you tell us what novelties ALBIXON has prepared for 2022?
We are very much looking forward to MOOVER - an electric enclosure drive that looks very good. We will expand the portfolio of mass-produced enclosures with additional dimensions. Then we are preparing several evolutionary improvements in swimming pools and enclosures, which we are currently gradually introducing into mass-production. I must say that we are already working intensively on the novelties, which will probably hit the market next autumn, and even here we have high expectations. I will only reveal that one of the novelties will be a completely new enclosure model.