The specialist in pool shelters, slatted roofs and outdoor shelters continuing its expansion in Spain
The Azenco Group is continuing its expansion on the European market. Specialising in pool enclosures, slatted covers and outdoor enclosures, the company is increasingly developing its export network and, in particular, in Spain.
A third agency in Bilbao by the end of the year
"We opened our first agency in Gerona, followed two years later by one in Madrid. We now want to continue our expansion in this country by opening a third agency in Bilbao by the end of the year. One of our export goals is to strengthen our network in Spain, which has the second highest number of swimming pools in Europe. We currently also have distributors in England, Greece, Sweden, Italy, Belgium and now in Germany too with a new distributor", announced Leslie Recarte, Director of Pros and Export.
This expansion is good for this French company, as its export turnover is showing an increase of 15%.
Azenco at Piscina & Wellness 2019
The Piscina & Wellness trade show is the time to showcase its two best-sellers: the Néo pool enclosure and the R-Design high enclosure.
The first one is a telescopic low enclosure and one of the best-sellers in France. With its modern, transparent design, this stylish pool enclosure guarantees a fantastic view of the pool. It fits in seamlessly with the environment and can be placed on the deck, without any rails on the ground. When fully folded away with its retractable units, the enclosure leaves the space around the pool free.
The range is completed by the Néo Smart model, the lowest telescopic pool enclosure on the market. In the Néo View version, this enclosure with the same structure offers a transparent polycarbonate surface.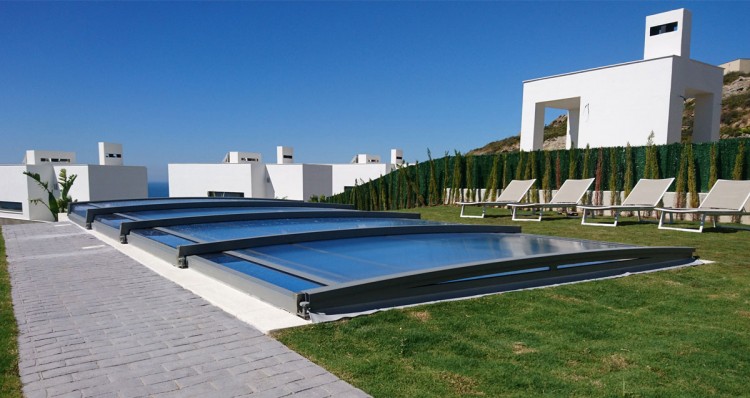 Néo Smart
The R-Design was inspired by the same design and offers a modular living space which is very comfortable for enjoying the pool all year round.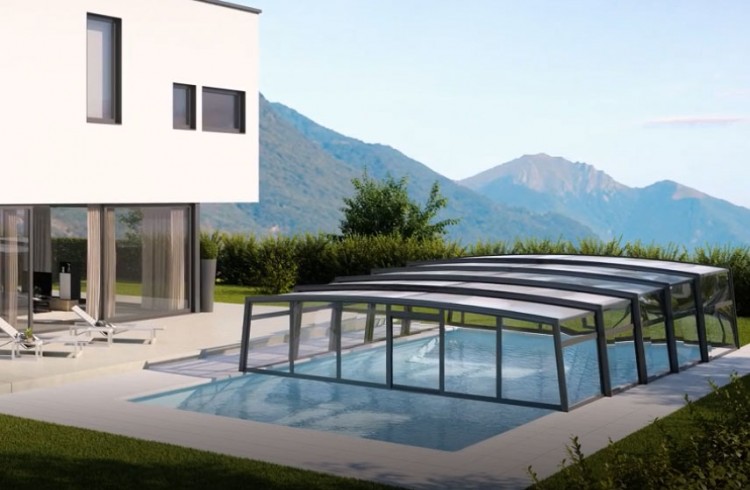 R-Design