The Piscina & Wellness Barcelona trade show has opened the admission period for the second edition of the "Wellness Experience Awards", with the aim of showcasing the best aquatic facilities related to health and wellness, an area that has become one of the main drivers of the swimming pool and tourist accommodation market. After evaluating the quality, sustainability and functionality of the structures, the prizes will be awarded in 4 categories.
How to participate in the Wellness Experience Awards 2019?
4 prizes categories
The awards, coordinated by Torrens & Pacheco Consultores, will be awarded for:
Best Spa Resort
Best Thalassotherapy Centre
Best Spa
Best Thermal or Wellness Therapy
to establishments that demonstrate excellence in concepts such as the structure and sustainability of the centre, the functionality of the facilities, the quality of the water and the therapeutic services offered.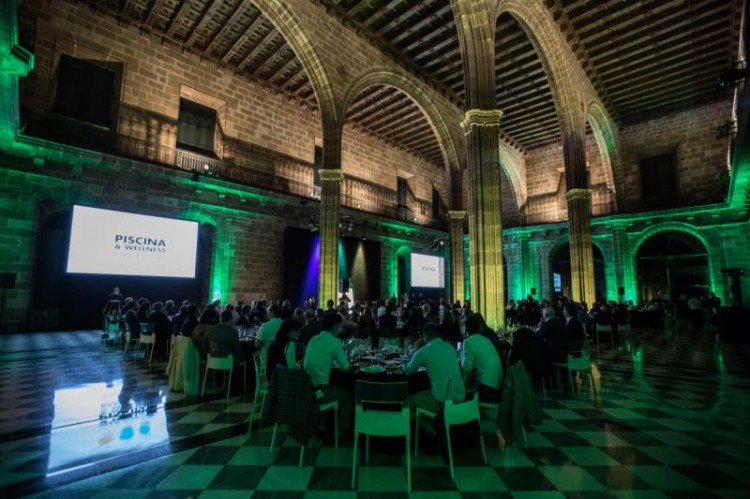 Ceremony of the 2017 Wellness Experience Awards
Who can compete?
Facilities located in Spain, Portugal and the Principality of Andorra may participate in the event, as can centres and professionals from the same geographical area that enter for the prize for the Best Thermal or Wellness Technique.
Registrations
Registrations from interested centres will be accepted until next Friday, 21st June 2019; however, the deadline for receiving the requested technical documentation will be 12th July. Finally, after the analysis of the jury, which is made up of professionals and experts in the sector, the prize winners will be made public during an event that will take place on 15th October, during the show.
Piscina & Wellness Barcelona, organised by Fira de Barcelona in partnership with the Spanish Association of Swimming Pool Sector Professionals (ASOFAP in its Spanish initials), will be held between 15th and 18th October at the Gran Via venue.