Thanks to an exclusive partnership with GL Events, EuroSpaPoolNews caused a splash at Piscine Global Europe 2018, with its newest Pool Studio! Several major players of the Pool & Spa industry got into "the game" of an interview filmed in our studio, then broadcasted on our website www.eurospapoolnews.com and on social networks.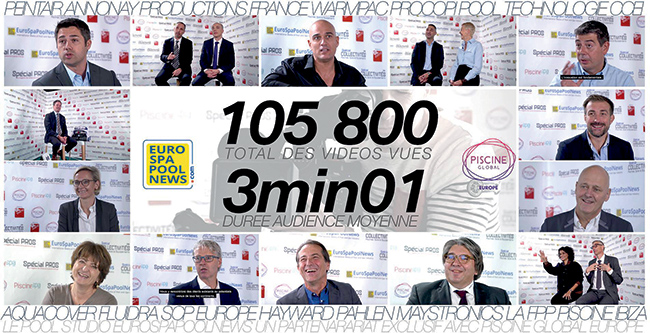 Thus, EuroSpaPoolNews' Pool Studio has been a place of exchange with professionals of the Pool and Spa sector with the innovation, the ecology and the swimming pools as recurrent topics of these video interviews during the 2018 Lyon's Show. Just like the swimming pool as a new 'Art of living' which was the main subject of Piscine Global Europe 2018.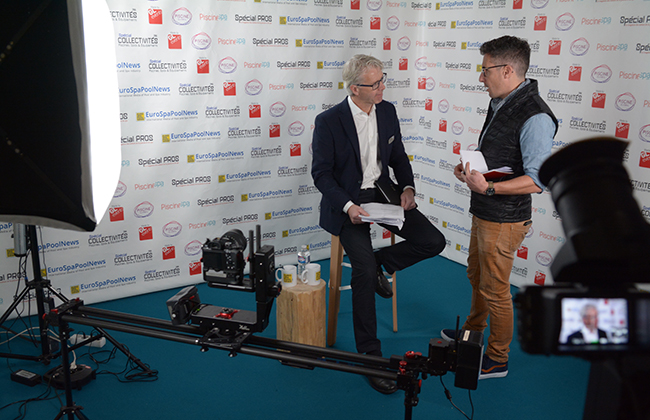 This time of sharing was also an opportunity to discuss the new products and the different news of the companies and to interview them about the main themes of the international Show.
Sylvia MONFORT, Managing Director of SCP Europe: "One of the main projects we have been investing in for a number of years is the spare part and, in particular, the maintenance of existing equipment. We believe that we must provide this service to all our customers."
Stéfan PAHLÉN, CEO of Pahlén: "We are exhibiting a new counter-current swimming system, the Jet Swim Motion in the innovation area, which is attracting a lot of attention. This new equipment with new nozzles stimulates a more natural swimming technique."
Andreas WEISSENBACHER, CEO of BWT: "Over the years we developed a business directed towards technologic innovations but also towards geographic expansion."(...) "BWT stands for differentiation. (...) So we are very proud to introduce here our Pearl Water Generator for silk soft water."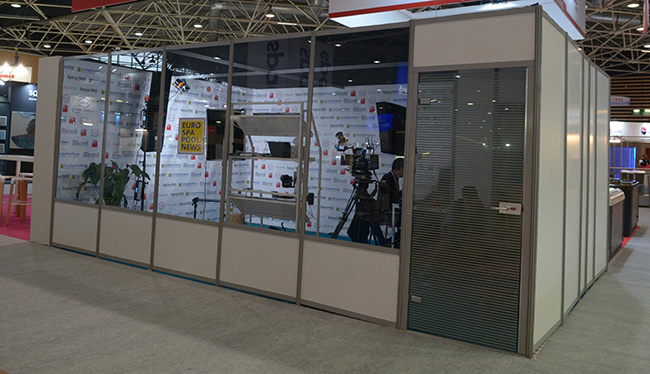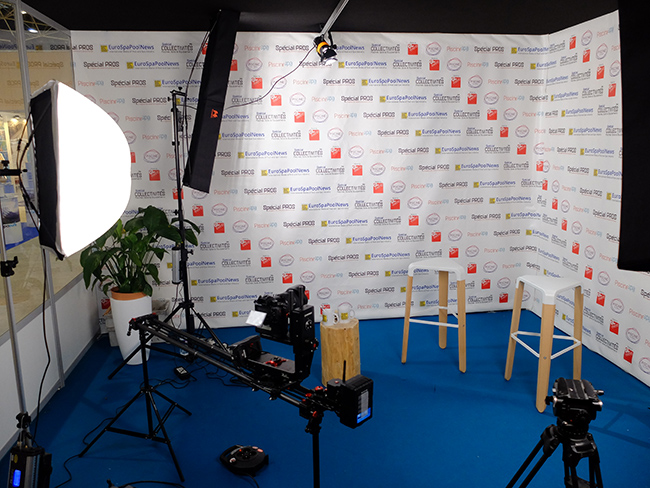 The EuroSpaPoolNews team would like to thank all the interviewees for their participation. We thank also Noémi PETIT of GL Events, director of Piscine Global Europe, Paysalia and Rocalia shows, and all her team for supporting the Pool Studio project.
You can find all these video interviews on our website www.eurospapoolnews.com and our Facebook and LinkedIn pages.