A journal devoted to pool and spa professionals in the Benelux
Our bilingual edition "Le JUSTE LIEN Special BENELUX" n°5 is designed and will be released in March 2019. Do not miss this opportunity to spread your word to target the professionals of the Pool, Spa & Wellness market in Belgium, Luxemburg, Netherlands and in the North of France. An issue rich in new products and industry news focused on this dynamic market, written in French and Dutch. It will be sent to more than 1500 professionals.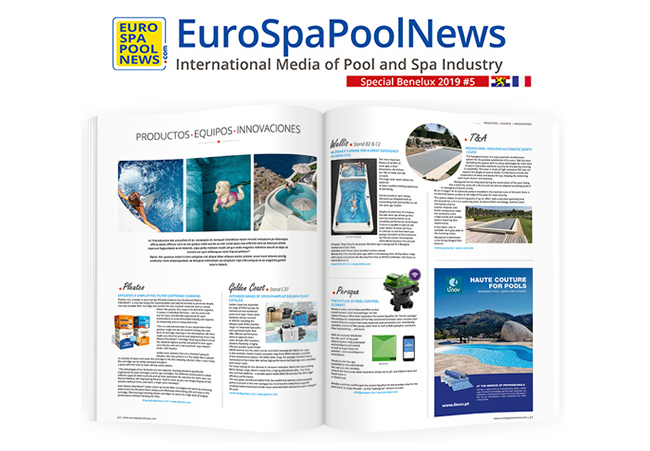 Contact our sales team quickly to book your advertising space.
You have just a few days left to communicate effectively on the Benelux market. Some advertising space is still available to reach our newspaper subscribers, as well as the readers of our website. Contact your dedicated sales representative or send us an e-mail to : [email protected]
Send us now press releases, product information and news about your swimming pools, spas, saunas, steam rooms, equipment, materials and accessories, in order to target the top players in the Benelux market.
Read our previous European issues.
Read the last edition of
Le JUSTE LIEN Special BENELUX #4
2018.
Spot our
new editions Le JUSTE LIEN 2019
distributed in the
United Kingdom
,
Italy
and
Spain
and discover its new lay-out.