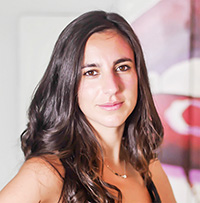 Leslie RECARTE Director of Pros and Exports at AZENCO
AZENCO's position is strengthening further still on the French market with the opening of three new branches in the country. Three other new stores will also be opened in 2019. This expansion can also be seen outside France with the opening of branches in Italy and Spain.

Since 2016, the company has placed a special focus on rolling out its professional network in France, and now has many distributors there as well as over twenty branches.

Leslie RECARTE, Director of Pros and Exports, points out that: "Three new branches based in Poitiers, Agen and Castres will be operational by the end of the year and we are already planning three other openings in 2019, mainly to strengthen our network in northern France".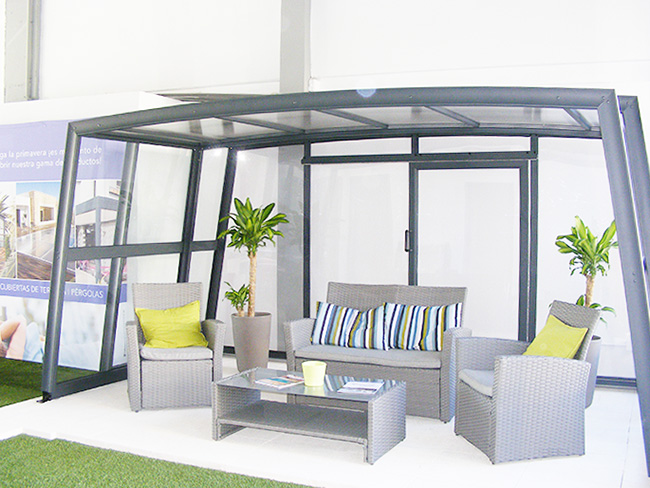 Agency in Spain
Development abroad too: "Following the opening of our warehouse in Miami (USA), we have continued our expansion in Europe. This has consolidated our presence in Spain, with a second branch opened in Madrid, and in Italy, with the opening of a branch in Naples. We would now like to continue this strategy in other EU countries and the Piscine Global Europe trade show was a brilliant opportunity for our company to look for new distributors".

This growth has been very beneficial for the company, recording an increase of 30 % in turnover just for exports.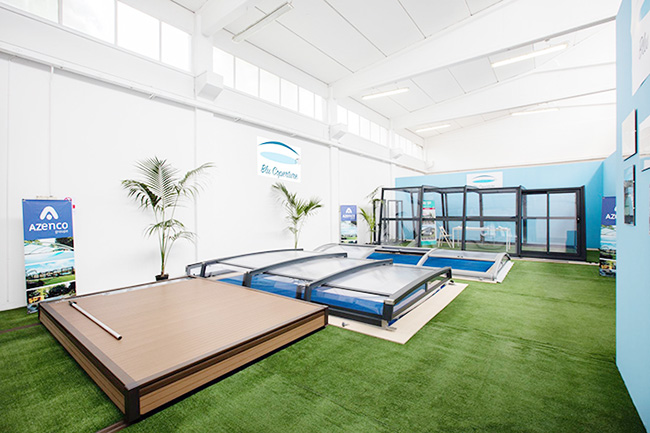 Agency in Italy
Azenco is a landscaping professional that specialises in pool covers (shelters and shutters), but also in decking shelters, bioclimatic pergolas and carports. Its expertise also sets an example to the industry with the customised design of large shelters.
Its products are entirely made in the south of France and all feature innovation, a designer look, good quality and an aesthetic appeal.

At Eurexpo in Lyon, this manufacturer has, in particular, unveiled its new pool cover, Néo Smart, and its telescopic shelter kit delivered on a pallet for export.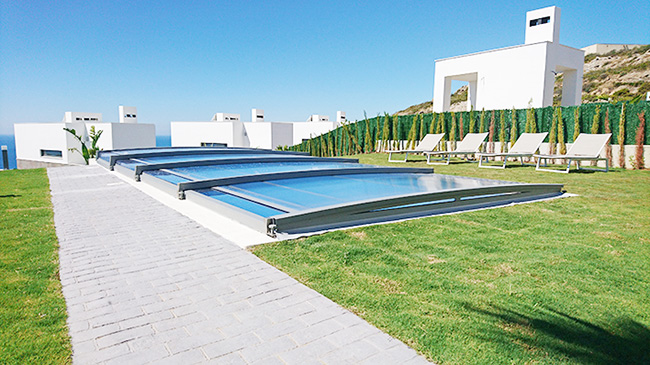 Néo Smart pool cover