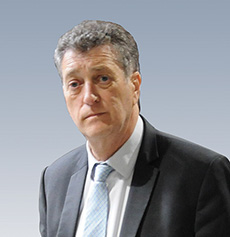 Pierre GACHES
In the wake of the Second World War, Louis GACHES (father of the company's current CEO, Pierre GACHES) got hold of chemical products thanks to the Marshall Plan and made his first formulas in the basement of the family home.
Ever since he joined the company, Pierre, his son, has been creating the pool business thanks to the chemical goods (bleach, acids, etc) developed by his father.
Since then, the company has not stopped growing, while securing its business by increasing its SEVESO 3 classified production and storage sites (3 classified sites and 1 pending in the Paris region).

In addition to its storage capacities and their relative authorisation, the company has been ISO 9001 and ISO 14001 certified for many years with regular renewals of these certifications.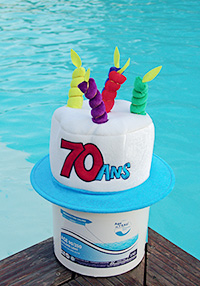 It is now celebrating its 70th birthday, achieving a turnover of EUR155 million with a total of 310 staff in France and across 5 sites abroad. Its history has been heavily influenced by the explosion at the AZF factory and by its aeronautic customer base, which have shaped its vision and marketing of chemicals in the field of swimming pools.

As it is not just a matter, for this company, of distributing chemical products, but rather it also provides all the services and solutions to any problems that arise, in different ways, from the use of these products. In fact, stricter regulations on chemical products, the absolute necessity for better risk control and the ongoing needs of its customers have led the company to offer specific solutions to make the controlled use of these products sociologically acceptable.

Driven by this desire, GACHES CHIMIE offers its expertise in the use and storage of chemical products, especially with its customers' audits and training.
Similarly, the brand AGE DE L'EAU, which it has developed, is customised by its packaging and technical specifications, just as much for swimming pool specialists as for communal pools.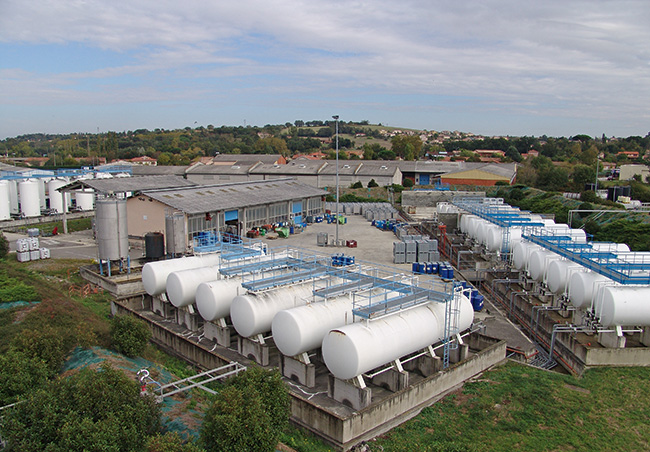 The company's history has, in particular, seen several stand-out innovations in this field:

o the Aquacouleur temporary dye, widely popular among customers for celebrating an event or for conducting water flow tests;

o the GAROfiltre media filter, used in many public and private swimming pools;

o the launch of a chlorine range with no boric acid.

At the trade show, you can discover the chlorine tablet with a built-in insect repellent, or ATP-METRIE, a new microbiological risk measuring kit for communal pools, as well as a stabilising reducer which saves the partial or full draining of the pool.

Having had the chance to learn by working alongside his father, Pierre GACHES can now enjoy passing down a stable, long-lasting company to his children, as all 3 have joined the company in different roles.
| | |
| --- | --- |
| Caroline GACHES | Olivia GACHES |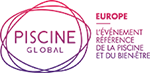 GACHES CHIMIE exhibits its offer on stand 4C96 of Piscine Global Europe Show in Lyon
www.piscine-global-europe.com