An initial trend is already emerging now for interbad 2018: It is a magnet for international exhibitors and visitors. For instance, journalists and industry experts from Germany, Austria, Switzerland, the Netherlands, France, Spain, Italy, Poland, Hungary, Russia, Finland and Great Britain took part in the interbad press trip in March 2018 which set the stage for the current relevant trends and topics.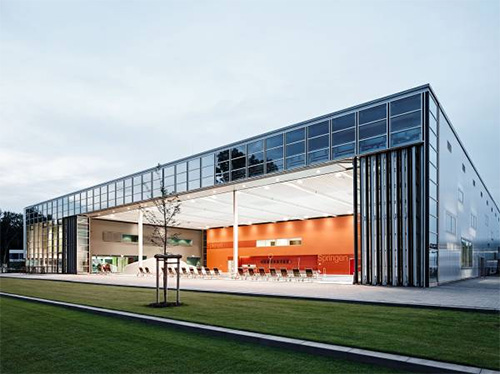 "The figures for the travel market presented at the International Tourism Fair in Berlin are extremely positive. This also has effects on the wellness industry", states Andreas Wiesinger, Member of the Board of Management of Messe Stuttgart. The Germans alone spent over 90 billion euros on holidays and private trips in the past year. There were around 460 million overnight stays by German and foreign guests. "On the one hand, the trend is heading towards multiday wellness breaks, and on the other hand the people also want to occasionally spend some high-quality time out from everyday life. Topics related to saunas and pools are to the fore."

Glancing abroad

The interest in such offers is also huge in other European countries. In the home of sauna bathing Finland, a consortium of international universities recently examined the positive effects of the sauna on health. Based on the study associations such as the International Sauna Association (ISA) are working with their members to further develop the sauna experience with their products and services. "Today in Finland we are trying to find our way back to our old sauna culture", explains Risto Elomaa, President of the ISA. "In other words, we are trying to inspire younger people, especially female clientèle, and live old trends, like visiting a smoke sauna."

The industry is also performing well in Switzerland and Spain. Owing to the favourable development of the exchange rate and the generally strong economic situation, the industry is forecasting stronger growth for Switzerland. Furthermore, the Swiss outdoor and indoor swimming pools, many constructed in the 1960s and 1970s, are currently experiencing a renovation phase.

The Spanish swimming pool sector looks back on a positive year in 2017 with growth of around 9 percent. According to the Spanish professional association ASOFAP (Asociación española de profesionales del sector piscinas), in which chemical product providers, operators and designers of swimming pools and sports facilities are involved, the prospects for 2018 are also good. With 1.2 million swimming pools, of which 1 million are private swimming pools, Spain represents the second most important market. According to statements from the ASOFAP, there are business opportunities in 2018 both for the renovation of public swimming pools and also for the private sector. Public swimming pools have an average age of 17 years, and 70 percent have never been renovated. In the private sector 22,000 new swimming pools are expected to be built in 2018.

Trade fair with an international flair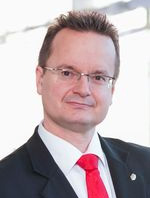 Andreas Wiesinger from Messe Stuttgart is confident that this development will be evident at interbad 2018: "Already during the last interbad we were able to record a growth in the international character. Visitors from around 72 countries came to interbad 2016. We are assuming we will be able to further increase this trend in 2018."

With its coherent mixture of a trade fair, a congress and an extensive accompanying programme, interbad, the international trade fair for swimming pools, saunas and spas, provides an ideal setting to exchange professional experiences and information, carry out networking and find out about technical developments and innovative trends relating to swimming pools, saunas and wellness. The next interbad will take place from 23 to 26 October 2018 at Messe Stuttgart.