Robert DAVIS
Hayward
Hayward Industries, Inc. announced on June 15 that a partnership led by CCMP Capital Advisors, LP and MSD Partners, L.P. and including Alberta Investment Management Corporation, has entered into a definitive agreement to acquire Hayward.
Under the Davis family leadership for more than 50 years, Hayward has grown through organic development and strategic acquisitions to expand its product offering.

"I am extremely proud of the accomplishments realized by our team in positioning Hayward as a leading provider of pool equipment throughout the world. As I approach retirement, I am very confident this next generation of ownership will carry on the Hayward tradition and that our legacy is in excellent hands," said Robert Davis, Co-Chairman of the Board of Hayward.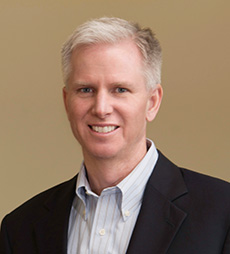 Clark HALE
Hayward
Clark Hale, President and CEO of Hayward added "Hayward and its employees are forever grateful for the vision and leadership that Oscar and Robert Davis have provided. We now look forward to partnering with CCMP and MSD Partners to continue our investments in product innovation, geographic expansion, and synergistic acquisitions."

"We are thrilled to partner with Clark and his team to acquire Hayward, which has built an outstanding leadership position and brand loyalty in the pool equipment market. Through two generations of Davis family leadership, the Company has grown from a regional pool equipment supplier to a global leader with a track record of product innovation and world class supply chain and manufacturing capabilities," said Mark McFadden, a Managing Director at CCMP. "We look forward to working with Clark and his highly talented team to build on the company's outstanding record of growth."

"We are delighted to have the opportunity to partner with Hayward's management, in this seminal event in the Company's distinguished history, and we are pleased to be trusted with the stewardship of the business in the next chapter of its evolution," said Kevin Brown, a Managing Director in the Private Capital Group at MSD Partners. "Hayward is a perfect fit with MSD Private Capital Group's strategy of investing in companies that can deliver stability and growth over the long term, and we look forward to supporting its continued growth."
Recent acquisitions by Hayward Industries include Poolvergnuegen, a suction cleaner manufacturer in the United States, as well as Kripsol, a Spanish based manufacturer of residential and commercial pumps and filters, and Sugar Valley, a Spanish based manufacturer of intelligent automation systems, water chemistry and sanitization products.
Hayward's offer today includes a complete line of pumps, filters, heaters, cleaners, sanitizers, IoT driven automation and controls, lighting and accessories, and the company has built its global footprint through acquisitions in North America, Canada, Europe and Australia. Driven by its superior engineering and manufacturing capabilities, customer relationships and successful acquisition integration, Hayward has achieved an average annual growth rate above 10% since the Davis family initially purchased control of the business in 1964.
The transaction is expected to close in the third quarter of 2017, subject to customary closing conditions. Goldman Sachs is serving as financial advisor to Hayward and McCarter & English, LLP is acting as legal counsel.
About Hayward

Hayward Industries, Inc. is a leading global manufacturer of residential and commercial pool equipment and industrial flow control products, with the most recognized brand in the industry. Headquartered in Elizabeth, NJ, Hayward markets a full line of energy efficient pool equipment including pumps, filters, heaters, cleaners, salt chlorinators, automation, lighting, safety and flow control products. Hayward products are sold worldwide, with facilities in the United States, Canada, France, Spain, China and Australia. Leading brands include AquaRite®, TurboCell®, CAT Controllers®, TriStar®, TriVac™, PoolVac V-Flex®, Navigator®, HydroRite™, Super Pump®, MaxFlow™, PowerFlo®, StarClear™, Sense and Dispense®, PowerFlo® and OmniLogic®.
About HAYWARD Pool Europe

Hayward Pool Europe was set up in 1974 and is a subsidiary of the Hayward Pool Product Group. It has been based in Saint-Vulbas, France since 1999, on a site that houses its head office and serves as an assembly and logistics platform for the entire extended European geographical area (i.e. almost 45 countries).
For further information, go to www.hayward-pool.co.uk
About CCMP Capital

CCMP Capital Advisors, LP ("CCMP") specializes in middle market buyouts and growth equity investments of $100 million to $500 million in North America and Europe.
About MSD Partners, L.P.

MSD Partners, L.P., an SEC-registered investment adviser, was formed in 2009 by the principals of MSD Capital, L.P. to enable a select group of investors to invest in strategies that were developed by MSD Capital. MSD Capital was established in 1998 to exclusively manage the capital of Michael Dell and his family.
About Alberta Investment Management Corporation

Alberta Investment Management Corporation, AIMCo, is one of Canada's largest and most diversified institutional investment managers with assets under management in excess of C$100 billion. AIMCo, established on January 1, 2008, invests globally on behalf of 32 pension, endowment and government fund clients in the Province of Alberta.