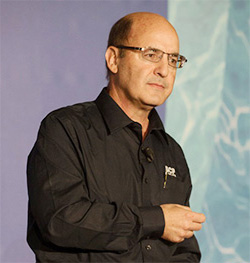 Manny Perez de la Mesa
POOLCORP President and CEO
Pool Corporation (NASDAQ/GSM: POOL) has announced that it has acquired the assets of Lincoln Aquatics, a leading national distributor of equipment and supplies to commercial and institutional swimming pool customers, effective April 28, 2017. Lincoln operates two sales and distribution centers located in Concord and Brea, California.
"Lincoln Aquatics is one of the best known names in the commercial and institutional swimming pool products market serving the industry for over 62 years. We are extremely pleased to add their outstanding sales and service team to the Pool Corporation distribution family," said Donna Williams, POOLCORP Chief Marketing Officer.

Lincoln Aquatics President, Charles Luecker, will join Pool Corporation and head up the Commercial Products division. "Merging Lincoln's industry knowledge and recognition with POOLCORP's sales center network and broad resources will raise the level of service and support available to existing Lincoln customers as well as POOLCORP customers. Personally, I'm excited to join the POOLCORP team," commented Luecker.

Manny Perez de la Mesa, POOLCORP President and CEO added, "This acquisition accelerates POOLCORP's rapidly growing presence in the commercial swimming pool marketplace, solidifying our leading distribution share position in this strategically important industry segment. Adding the experience and industry knowledge of Charlie Luecker and the Lincoln team gives us even greater depth and recognition with commercial pool product customers and vendors."

Pool Corporation is the world's largest wholesale distributor of swimming pool and related backyard products. As of March 31, 2017, POOLCORP operated 344 sales centers in North America, Europe, South America and Australia, through which it distributes more than 160,000 national brand and private label products to roughly 100,000 wholesale customers.