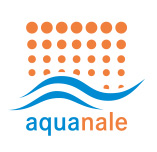 Aquanale, the International Trade Fair for Sauna, Pool, Ambience will open its doors from 7 to 10 November 2017 for its new edition. The exhibition is already recording very good levels of registrations. In comparison to the same point in the run-up to the previous edition, not only are registration numbers higher, but also more exhibition space has already been reserved.
In total, around 320 companies from more than 25 countries are expected to come to Cologne to attend the Show.

Traditionally, aquanale takes place in co-location with FSB, the International Trade Fair for Amenity Areas, Sportsand Pool Facilities. This coordination of the timing and location of aquanale and FSB ensures that both the private and public swimming pool sectors are represented in Cologne prominently and, above all, internationally. A supporting programme of events rounds off aquanale and creates momentum, above all, with the 7th International Swimming Pool- and Wellness Forum.
The forum for swimming pool construction (PlanerForum BÄDERBAU) has also been expanded and internationalised, and will be staged by IAKS and further prestigious content-partners as well as Koelnmesse. The compact programme has been precisely tailored and edited to meet the needs and demands of public swimming pool operators, architects and decision makers in municipal authorities.
In addition, and for the first time, there will be a special format for special innovations: the "Innovation, Materials and Technology" Hotspots. Conceived as a special event format, the Hotspots are where exhibitors can put their materials, products and services on display and which visitors can use to get a first overview of innovations and themed worlds.
Included in the list of companies already registered from the sectors of swimming pools, swimming pool technology, water treatment, sauna, spa and wellness are, amongst others, Alpha Wellness, Aqua Solar, Bieri Alpha Covers, Behncke, Binder, Bünger & Frese, Chemoform, Dom Composite, Eichenwald, Fluidra, Fluvo Schmalenberger, Future Pool, Grando, Health Company, Herborner Pumpen, Hobby Pool, Hugo Lahme, Lifepark, Marquis SPA, Niveco, osf, Pentair, Peraqua, Renolit, Riviera Pool, Rollo Solar, Speck Pumpen, Steinbach, Sopra, SSF by Klafs, VPS, Walter Piscine, WDT, Wedi, Weise & Partner, W.E.T., Whirlpool World and Zodiac Pool. The international significance of aquanale 2017 is underscored by the groups of visitors from Finland and Great Britain.
An important contact for national and international trade visitors is the conceptual sponsor for aquanale, the bsw (Bundesverband Schwimmbad und Wellness/Federal Association for Swimming Pools and Wellness), which, as in previous years, will provide a networking platform for the industry sectors.