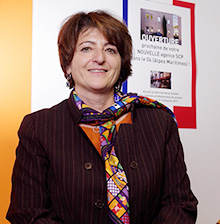 Sylvia MONFORT
Managing Director SCP Europe
We took advantage of the Lyon exhibition to meet Sylvia MONFORT, Managing Director of SCP Europe, and take stock of the company's on-going investments in people, logistics and services. The objective: to leverage expertise, both internally and among its resellers, in all swimming pool ranges (residential and public) and spas.
Sylvia MONFORT, what are the major changes taking place at SCP Europe?

Sylvia Monfort: As regards top management teams in our branches, 3 new people are joining our ranks:

● Marco BASILETTI, who is taking charge of the internal and operational responsibility of SCP Italy. He will work on the optimisation of internal processes and the improvement of methods and flows in the organization of the supply chain, after-sales service and customer service.

● In France, Jérôme LÉVÊQUE, who has been with SCP Lyon for 8 years, will take over the management of the Lyon branch as a sales centre Deputy Manager. This illustrates the opportunities for career development offered to our employees in-house, giving that he began as a Technical Sales Manager at SCP. His appointment will come into effect after a year of training and coaching under the leadership of Guillaume VAGANAY.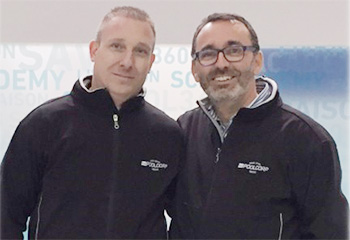 Jérôme Lévêque and Guillaume Vaganay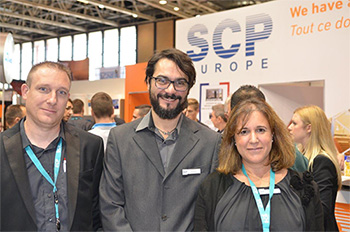 Jérôme Lévêque - SCP Lyon, Marco Basiletti, SCP Ivrea (Italy)
Paula Caiado - SCP Lisbon

● At SCP Portugal, Paula CAIADO, new head of the Lisbon central agency, will work with Filipa SANTOS, the Managing Director of SCP Pool Portugal, to enable the growth of our sales and services in this sector.
They are really key positions, which either did not exist before, or which needed to be strengthened.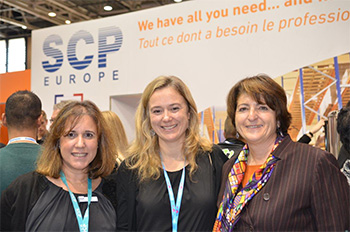 Paula Caiado, Filipa Santos, Sylvia Monfort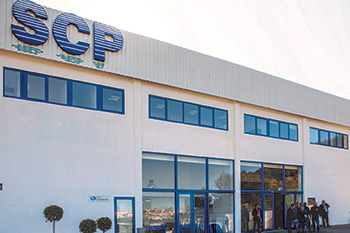 Facade of the premises of SCP Portugal in Rio de Mouro

These reorganisations are all the more important as SCP will integrate a new ERP (Enterprise Resource Planning), SAP by design, a version of the famous System, Applications and Products (SAP), perfectly adapted to the needs of our agencies and our business as distributor. The first agencies to integrate this new system will be Portugal and Germany, and we plan to be operational within a relatively short time, by the end of March 2017, bringing logistics and increased efficiency in terms of service.

What are the developments in terms of logistics?

Sylvia MONFORT: We are pleased to announce the opening of a new agency on the Côte d'Azur, in Antibes (06). The warehouse has already been identified and will serve a mature sector well equipped with pools. The opening will take place during the first quarter. The goal is to supply the many professionals in this geographical area, because the agency in Aix-en-Provence is too far away to do it effectively and we want to increase our proximity to our customers.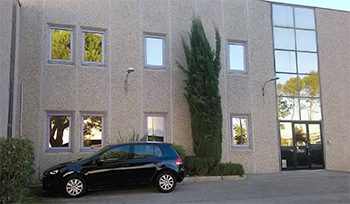 Facade of the new building in Antibes

We have also doubled the storage capacity of our warehouse in Belgium, as well as in Germany, to increase our stock on site, thanks to the rental of a warehouse nearby. The goal is to strengthen our presence in these markets, given that for Benelux and Germany we have seen a growth of 30 to 40% in the last two years. In view of these results and the increasing business of professionals in the sector, we were compelled to expand our infrastructures to meet local demands.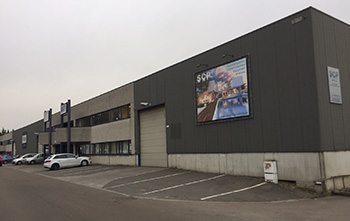 SCP Benelux in Zaventem - Belgium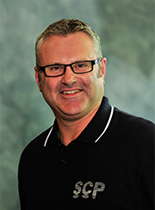 Ian Pratt, Sales & Marketing Director SCP UK
In addition, with a view to streamlining and providing better service to our customers, we have combined our two English agencies in Gatwick and Basildon (Essex) to make it one of our largest logistics centres.

All Basildon staff will continue to follow clients from a sales office, while all logistical operations and stock within the territory will be centred in the Gatwick Central Agency, where the SCP UK headquarters is also located.
Our capacity is growing there too, which will enable us to be more efficient in an important market through which many containers transit, especially those relating to spas.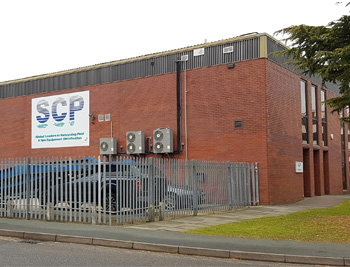 The premises in Gatwick

Lastly, as regards training, SCP France has just obtained the certification to become an approved training centre and this will shortly also be the case for SCP Portugal. As of now, we can offer professionals a set of dedicated, high-level training courses for which they will receive a certification.

Any concluding remarks?

We invest in the fundamentals of our distributor business, namely in-house skills and human resources, because this is part of our corporate culture, infrastructure and logistics organisation, because this is part of the service expected from us by SCP's professional partners, and lastly, service, including training and marketing tools. The last point is essential in order to oversee and upgrade the skills of professional workers by providing them with key information on the new technologies inherent in the products distributed that require more know-how than before. Our goal is to increase the level of expertise in-house, and in turn, our resellers, in order to better serve a growing market and in doing so, being prepared to meet its future challenges.