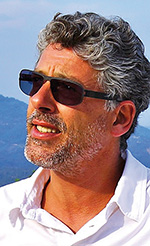 Almost a year ago, Thierry d'Auzers took over the reins of Everblue, succeeding Samy Bibay.

During his first year, he took a number of measures that helped to highlight the original values of this company.
The watchwords, for both the Group's dealers and their clients, became "Excellence" and "Serenity".

The ambition of the new Chairman is to make dealers "proud and prosperous", for it is they who are at the core of his strategy.

Thus, in a new development, the network participates in the choice of products. These have to be differentiating, reliable, simple, aesthetic and, to the extent possible, exclusive.
It should be noted that each new product is first tested in the field before it can be listed.

Manufacturers / suppliers, for their part, are the subject of an annual satisfaction survey in order to identify their strengths and areas for improvement. As real partners do, they adhere to the company's vision and are proactive.

Seeing this rejuvenation, industry leaders are wishing to be part of the adventure.

After the first year, and after having overhauled communications completely to make it more simple, original and effective, the initial results of these efforts are already being felt.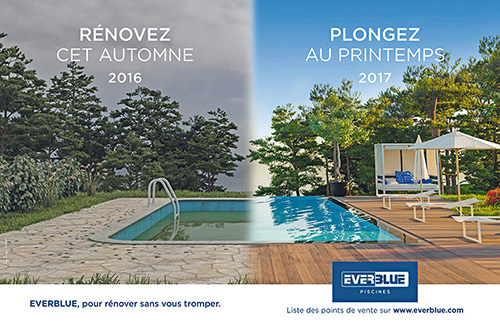 A large majority of Everblue dealers are showing growth rates far above others in the sector. And this first year was just a year of transition!

To be discovered at PISCINE GLOBAL 2016 in LYON
Stand 4C76