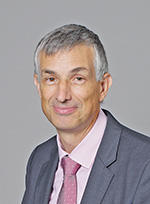 POOL TECHNOLOGIE turns 25 this year at the Piscine Global exhibition and fully intends to celebrate this with its customers and with the industry professionals from around the world!
This event gives it the opportunity to present its entire range and its new products for the coming season, the fruit of 25 years of adventures and innovation.

Founded in 1992 as a technology start-up, the story of the company began in a garage, with the creation of AUTOCLEAN, a Cu / Ag ioniser. Starting from the premise that water is the source of life and pleasure, the ambition of the Chairman, Philippe Grard, was then to enhance the enjoyment that a pool offers.
He then steered POOL TECHNOLOGIE into a technical innovations approach, both social and environmental. Since then, the company has developed product lines for pools designed to respond to every need, depending on the budget and the features required. In addition, its reputation, both in France and abroad, is built on customer satisfaction and the quality of its products.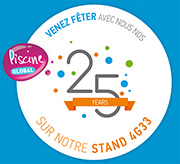 Its challenge?
To offer products that combine respect for the environment and equipment, without compromising technological advances and the comfort provided to the customer.

Furthermore, since 2011 the company has adopted an eco-design approach, combating planned obsolescence. Quality of materials, reduction of components, improved product performance, reduction in size to optimize transport, are the subjects it intends to master.

POOL TECHNOLOGIE will no doubt continue to delight its customers with new and ambitious projects in the coming 2017 and 2018 seasons.

To be discovered at PISCINE GLOBAL 2016 in LYON
stand 4G33