Within a 2 days training course at the Peraqua head office, Peraqua & Praher Plastics Austria have introduced to their PERAQUA & PERAPLAS sales teams all innovations for the coming season 2017.
It is a very wide range of new WIFI controlled pool control systems, which will be introduced to the global industry during the coming pool shows of interbad and Piscine Global.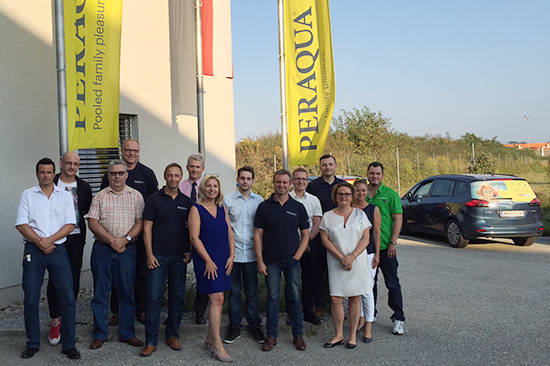 Peraqua is offering exclusive sales rights for some of these new pool control systems within the EC and some overseas markets. To get further information about its products or a possible exclusive cooperation you can visit its stand on those events.